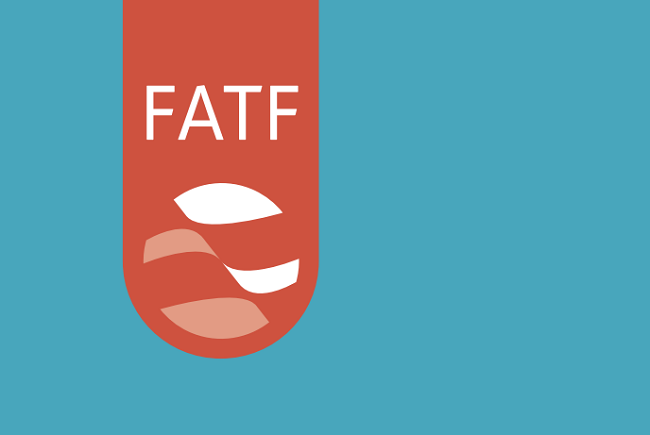 ---
ISLAMABAD:
Pakistan might remain in the Financial Action Task Force's (FATF) grey list as it has been unable to comply with six of the 27 points in the global watchdog's action plan but the country has managed to avert being blacklisted.
According to diplomatic sources, the country will succeed in exiting the FATF's grey list by June next year.
The global watchdog for curbing terror financing and money laundering will be holding its virtual plenary session from October 21 to 23. It will review Pakistan's progress on the 27-point action plan.
The sources said the country had completed its legal formalities and informed the watchdog that it had managed to comply with 21 of the points in the action plan.
They maintained that India tried to politicise the matter and made several efforts to have Pakistan blacklisted, including reaching out to the members states of the FATF.
Matters under review by the watchdog are not supposed to be discussed on the media or other platforms but India continuously violated this rule, they added.
Pakistan has succeeded in making 20% progress in the remaining six points of the action plan.
The country has complied with the points related to money laundering the remaining six pertain to terrorism financing.
The International Cooperation Review Group of the FATF has acknowledged that Pakistan had complied with 21 points of the action plan.
Pakistan was placed on the grey list in June 2018 for failing to take adequate measures against money laundering and terror financing. It was then given a 27-point action plan with a warning that failing to implement it would lead to its blacklisting.
Pakistan won a three-month further extension to complete its 27-point action plan because of the coronavirus pandemic.
The deadline was June this year but the FATF extended it due to the postponement of its plenary.
Pakistan has worked extensively to upgrade its legal system to match international standards, amended about 15 laws, as required by the FATF and imposed sanctions on key figures of terror outfits.
The FATF is an inter-governmental policymaking body established in 1989 during the G7 summit in Paris. It works to generate political will of its member states to bring about national legislative and regulatory reforms and develop policies against money laundering.
The main objective of FATF is to establish norms and standards of legal, regulatory and operational measures to combat money laundering, terrorist financing and other related threats to security and integrity of the international financial system.