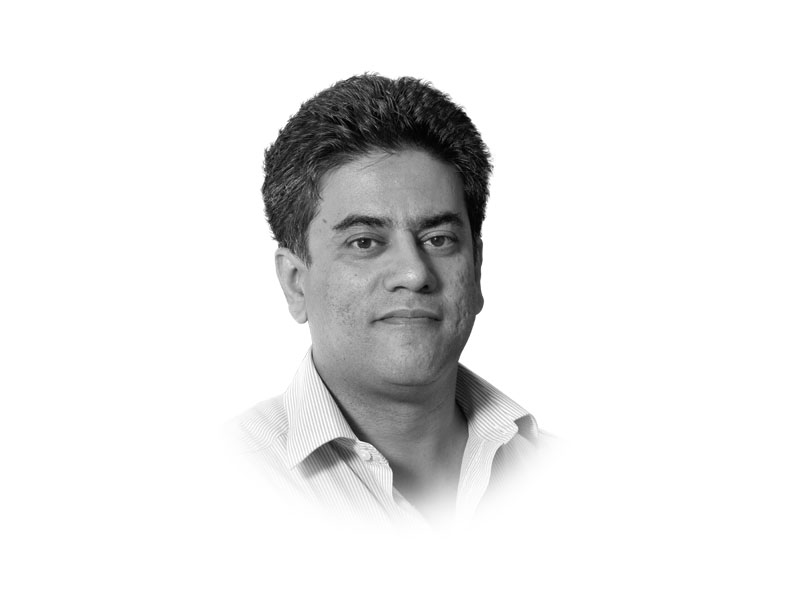 ---
The Pakistan Telecommunication Authority has blocked the video-sharing app TikTok citing "immoral and indecent" content. PTA says that in view of complaints and the nature of content being consistently posted on TikTok, it had issued its final notice. PTA also claimed that TikTok was given considerable time to respond and comply with instructions to effectively moderate unlawful online content but since it failed to fully comply, directions were issued for blocking.
This is nothing new for TikTok. A social media platform that has done a lot of growth in a very short time, TikTok has been banned in India, Bangladesh, Indonesia, Hong Kong, Egypt and Malaysia. What is interesting is that the reason behind the ban differs from one country to another. For example, TikTok, which is owned by Chinese technology company ByteDance Ltd, was banned in India along with 58 other Chinese phone apps, after relations between the two countries deteriorated. India says that these apps are using data illegally, and secretly collecting information from people's phones.
Bans are being considered by the United States and other Western countries. But is more an effort to punish or censure China and less about the workings of the actual app itself. And it is not the first time that TikTok has been accused of misusing users' data. TikTok hit back at these claims in 2019 by insisting that they were not influenced by any foreign government, including the Chinese government. TikTok does not operate in China nor does it have any intention of doing so, it said, adding that the data it stores is based outside of China and is not subject to Chinese law.
In contrast to other countries, Pakistan enjoys excellent relations with China. TikTok has a sizable user base in Pakistan. The app has been installed nearly 43 million times in the country, including 14.7 million installations this year alone, according to data from research firm SensorTower. That makes Pakistan TikTok's 12th largest market. The US, by comparison, has seen over 200 million downloads.
But the issue here is internet censorship, which is not new in Pakistan. The government blocked YouTube from 2012 till 2016 after blasphemous content was not removed by the platform. Since 2016, a cyber-security law is in place to regulate internet content. Between June 2018 and May 2019, the country blocked more than 800,000 websites. This year, the Imran Khan government gave regulators power to demand social media platforms remove a range of content. Several apps have already been removed this year. In September, for example, the government said it blocked access to the dating apps Tinder, Tagged, Skout, Grindr and SayHi on the grounds of "immoral and indecent content".
The PTA has informed TikTok that it "is open for engagement" and will review its decision. For its part, TikTok has already employed a Pakistani-origin content manager in Malaysia to oversee what was being produced here.
The company's transparency report shows that it removed nearly 6.5 million videos in Pakistan between January and June, the third-most of any country behind India and the US. The same report shows the Pakistani government made four requests to TikTok about content, citing 40 user accounts. Only two of those accounts were removed or restricted.
There is a bigger issue at play here. Initially mainstream journalists in Pakistan, like the rest of the world, were amused by TikTok and those on it. But by 2020, that amusement had changed to concern. Audiences were shifting. Jannat Mirza with over 4 million followers and Pinky Francis with over 2 million are just two examples of the birth of the TikTok stars in Pakistan, at the expense of the mainstream media. Unlike websites, literacy is not an issue with digital platforms like TikTok, where most content is in audio or video form.
Some say that these platforms provided the real democratisation of the media, given that television channels in comparison were owned and operated by rich and powerful interests. TikTok's growth within Pakistan's lower middle-class — especially during the Covid-19 pandemic — is phenomenal. This has caught everyone by surprise. In contrast, the voices of poor Pakistanis are not well-represented on other social media platforms like Facebook and Twitter. Possibly its success led to its demise. In the meantime, TikTok hopes to get back online in Pakistan as it seeks to avert bans elsewhere. Stay tuned for more.
Published in The Express Tribune, October 19th, 2020.
Like Opinion & Editorial on Facebook, follow @ETOpEd on Twitter to receive all updates on all our daily pieces.