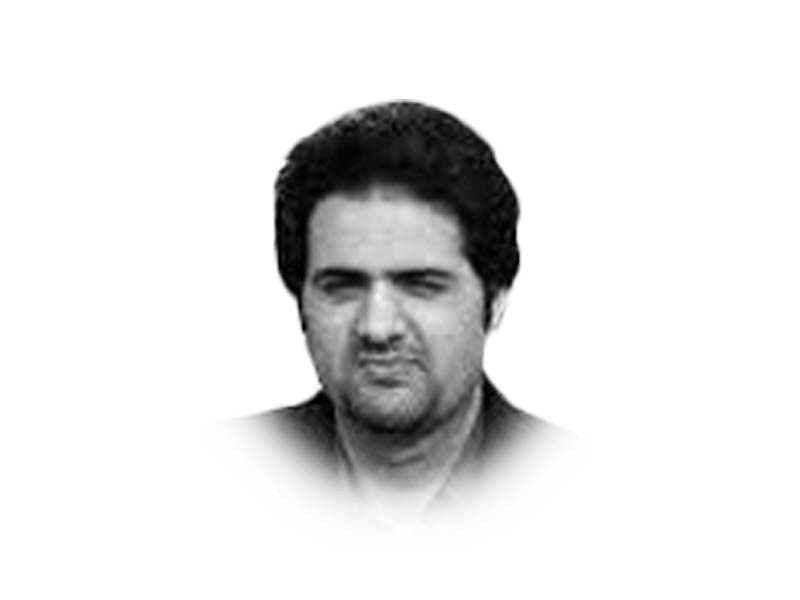 ---
As children, we heard fables such as one where a man is given 10 apples to distribute among 10 people. He gives each person one apple. Then the man is asked to redistribute the same apples, only this time copying Allah's distributing ways. He gives five apples to one man. Another man gets two. Three men get one apple each. The rest do not get anything. When questioned why he did so, the man replies that is how Allah's rewards are. Some get much more than they need and others do not even get basic necessities. We as kids used to shake our heads in approval, in awe of the intellectually driven argument. Nothing was further from the truth and nothing dumber than that.
The story of inequality is written by humans. Let us not comfortably blame God for the mess we made. The quest for ever more profits and power has resulted in the concentration of wealth in a few hands. There are a few rich and a huge crowd of hungry people. Similarly, the story of climate change is also written entirely by the selfish hands of human beings. We have dug deep into the earth to unleash the monster of climate disaster upon us. Weather is traditionally observed to understand the forecast. In reality, it shows the past; what we have been doing to Earth.
While exploitation of resources was seen as an unavoidable cost associated with the tidal growth and prosperity, that cost is becoming so big that it threatens any of that growth humankind is so proud of. So much so that zero and negative growths are expected in this very century. We have achieved these bleak scenarios in just a generation. Zero and negative growth are alarming for many reasons but one stands out: mankind's belief in its ability to find a solution through advancement is rooted in the self-congratulating tale of the Industrial Revolution. However, if we stop tapping ourselves on the back for a change, we'll realise that much of the progress was made with the exploitation of fossil fuel. There is not even an iota of entrepreneurship.
I'm afraid the next phase would be no different. The futuristic tech world largely based in Silicon Valley is always on the lookout for a wrong they can right with their new startup. And climate change being a problem offers many new entrepreneurs an opportunity to erect their own startups. Many argue that the private sector would find a solution to climate change. The problem with that argument is that it is this very private sector that created climate change in the first place. It was this private sector such as Exxon that knew about the causes of climate change in as early as the 1970s but paid dearly to put a lid on it and encourage the denial of that truth for decades.
Yes, there are nascent technologies and methods emerging such as carbon suction and creating separate climate bubbles, which could eventually lead to designer climates in the future. Only the rich would be able to afford that and it still wouldn't be the solution.
The destructive tendencies of humans can be traced to the Industrial Revolution as well as all the way back to the Agricultural Revolution 12,000 years ago. However, in modern history, the years 1916 and 1917 hold enormous importance. In 1916, the Ottoman empire was broken down into pieces by the Sykes-Picot Agreement. In 1917, the Russian Revolution happened. Western capitalism tried to contain the result of the Russian Revolution (communism) with the result of the Sykes-Picot Agreement (jihad and Muslim humiliation). Capitalism triumphed over communism eventually but it made one major error: it exploited the decomposed remains of the previous species (fossil fuel) so much that now those ghosts are coming back to destroy capitalism, proving Karl Marx right. Climate change is the final trigger of capitalism's self-destruct mode.
Published in The Express Tribune, October 19th, 2020.
Like Opinion & Editorial on Facebook, follow @ETOpEd on Twitter to receive all updates on all our daily pieces.