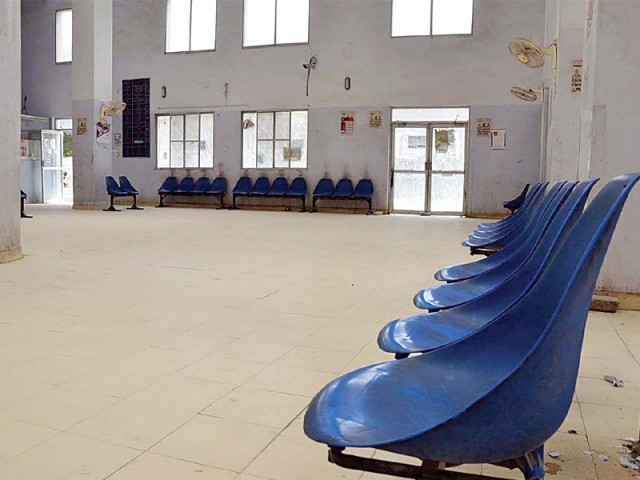 ---
Health workers boycott OPDs, operation theatres
GHA continues to insist that their demands be accepted
---
The Grand Health Alliance (GHA) continued its protest in government hospitals across Sindh for the fifth consecutive day on Saturday, insisting that their demands - including the restoration of the discontinued Covid-19 health risk allowance - be accepted.
The protesters kept out-patient departments (OPD) and operation theatre (OT) facilities suspended in all hospitals, causing much inconvenience for patients.
Holding banners and shouting slogans as they voiced their demands, the protesting doctors, nurses and paramedics claimed that the police had attempted to interfere and stop their protest on Friday, adding that Saddar SHO Arshad Afridi had bullied and misbehaved with them.
They maintained that they had been forced to boycott the OTs and OPDs in public health facilities as a result of the government's insensitivity.
Holding a meeting on the day, GHA leaders decided to stage a peaceful protest outside Karachi Press Club on Monday, where they are expected to reveal their future course of action.
They demanded that the "dictatorial" administration of Jinnah Postgraduate Medical Centre be removed immediately and a judicial inquiry be initiated against SHO Afridi.
The demands include the reinstatement of the Covid-19 health allowance, payment of salaries for Covid-19 ward nurses and their regularisation and the abolition of the Pakistan Medical Committee.
Published in The Express Tribune, October 18th, 2020.