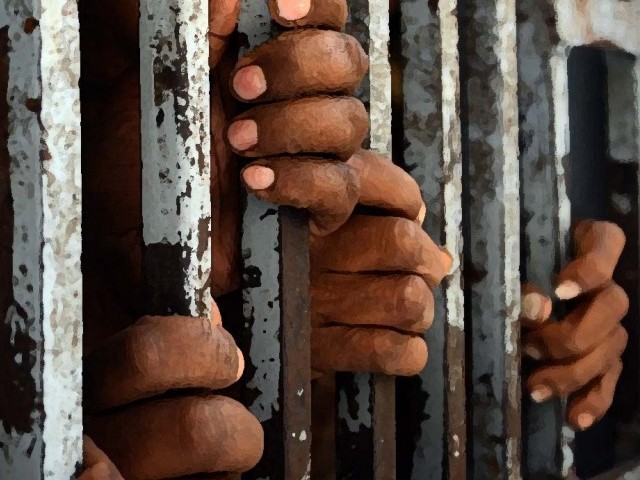 ---
LHC orders FO to submit list of Pakistanis imprisoned in Iran
174 Pakistanis currently detained in Iran, 75pc charged with drug trafficking
---
LAHORE:
The Lahore High Court (LHC) on Thursday ordered the Foreign Office to submit a list of Pakistanis imprisoned in Iran and for the concerned officer to appear in court on the next hearing.
During the hearing of a petition filed by Justice Project Pakistan (JPP) on behalf of Pakistanis imprisoned in Iran for alleged drug offences, LHC Judge Justice Shahid Waheed said, "These are Pakistani citizens and the information about them cannot be withheld."
Barrister Sarah Belal informed the court that according to the government's information, there are 174 Pakistanis currently detained in Iran, 75 per cent of whom have been charged for drug trafficking.
In 2017, Iran passed a law that enabled prisoners sentenced to death for narcotic offences, to have their sentences commuted to life imprisonment, she added.
She further informed the court that the Iranian courts will not review the death sentences automatically. Instead, Pakistan will have to ensure effective representation of its citizens before the concerned judicial authority.
"It is the Pakistani government's duty under the Constitution to protect its citizens wherever in the world they may be," Barrister Sarah Belal said.
The case was last heard over two years ago and Justice Shahid Waheed had reprimanded the federal government for seeking more time to submit details of Pakistanis on death row in Iran.
In 2012, the LHC had set a precedent in a petition filed by JPP by seeking details of Pakistanis detained in the now-defunct Bagram airbase-turned-prison in Afghanistan that eventually led to the repatriation of 43 Pakistani citizens.
Pakistanis in foreign jurisdictions may not be able to file reviews themselves. Despite being informed about the amendment and the urgent need to file reviews, the Ministry of Foreign Affairs and the Pakistani Embassy in Tehran have not provided updates on the steps taken to facilitate the Pakistani prisoners.
Federal Minister for Science and Technology Fawad Chaudhry, in 2018 had stated that the issue of Pakistanis on Iran's death row was discussed in detail with Iran's Foreign Minister Javad Zarif during his two-day visit to Pakistan.
In June, the Iranian deputy minister for human rights announced that Tehran was willing to extradite 44 Pakistani prisoners on humanitarian grounds due to the Covid-19 outbreak but was awaiting a response from the Pakistani government.