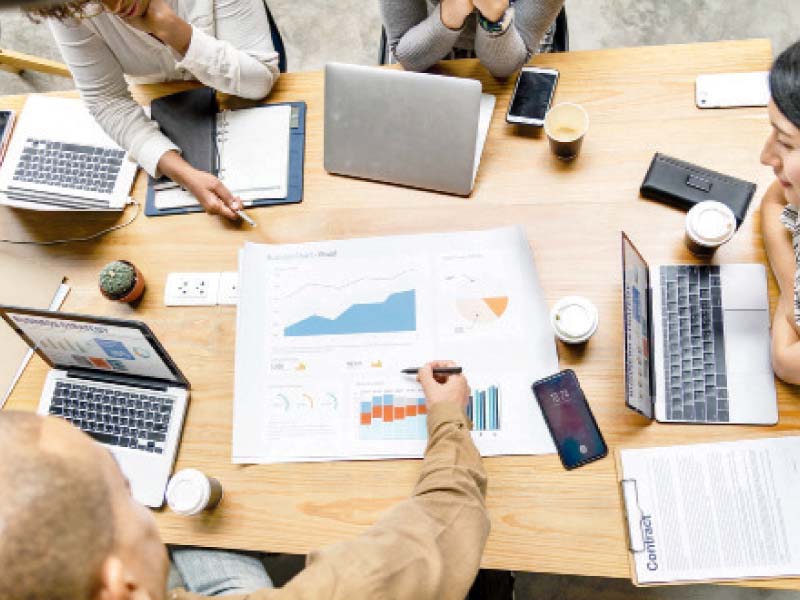 ---
The future of 'business as usual'
Good corporate governance helps minimise crisis impact, absorb shocks, stay afloat
---
KARACHI:
The onset of coronavirus has severely affected national, global economies and enterprises on a diverse scale.
These past six months have given businesses the opportunity to assess and react to one-of-a-kind disruption and it has a lot to do with preparedness and the ability to adapt. The question we need to ask ourselves today is how can we better tackle an uncertainty of this scale the next time?
No amount of planning and situation analysis is enough if one day you close shop and the next morning you find everything in a state of lockdown.
Despite some of the best existing business models and good short-term strategies, many enterprises globally faced an uphill task and some came crumbling down when Covid hit us.
It has a lot to do with the fact that as lockdowns were enforced, people globally were consuming only the basic necessity products – and telecom has been one of them. But by no means did it warrant that telecom operators would have no issues when it came to servicing customers, running operations and keeping the workforce engaged and productive.
But at the same time, our digitalisation focus has enabled us to quickly expand, and not initiate, some of these basic services.
The coronavirus has been a lesson in governance, mindset and organisational direction – causing leaders and businesses to make unique critical decisions and adopt attitudes and practices that will continue for a long time.
Telenor Pakistan has been quick to adapt to business and customer needs by providing seamless connectivity, product distribution and digital services when needed the most.
Today, we all acknowledge that digital access is like oxygen. However, adoption of technology has been a challenge due to two reasons that we must address now as a nation with our newfound zeal towards accelerated digitalisation.
First is to migrate those people to digital platforms who have previously resisted it and the second is bridging the digital divide so the benefits of technology are uniform across the country.
A case in point is education: 22.8 million out of 70 million children aged 5 to 16 are already out of schools, but with schools and universities closing down due to the pandemic, millions of already enrolled students cannot access digital education.
While as a telecom operator we have taken it upon ourselves, through education, finance, agri and health platform, to increase usage and adoption amongst the existing customers.
In the ever-evolving business environment today, to be agile in anticipating customer needs, developing new solutions and helping adoption, it is essential to give the employees the culture embedded with personal and professional growth allowing them to be their best self.
As a pioneer of flexible way of work in Pakistan, Telenor is furthering its digital 'flexible future' through the Tight-Loose-Tight model, which means tight goals that we do not compromise on; but our employees are empowered and have the freedom to figure out how to meet these targets in the most efficient way, which is the Loose; and finally, we have strong and tight follow-ups to ensure accountability.
Crisis amplifies flaws. Looking back at the series of events this year with the uncertainty that prevailed and the socioeconomic impact we witnessed, it is clear that there is no guidebook on how to deal with this.
However, as we're witnessing today, good corporate governance goes a long way in minimising this impact, absorbing the shocks and even staying afloat to hit the acceleration paddle when the time comes.
We're no strangers to Iqbal's philosophy that destinies of nations ripen through individual prowess and while there has been a lot of firefighting on a national scale in the past few months, during the next "once-in-a-lifetime moment", we know that governance demands preparedness and anticipation, agility, people-centric decisions and bold bets. We are not returning to "business as usual".
The writer is the CEO of Telenor Pakistan, Chairman of Telenor Myanmar, Chairman of Telenor Microfinance Bank and President of OICCI 2018-19
Published in The Express Tribune, October 12th, 2020.
Like Business on Facebook, follow @TribuneBiz on Twitter to stay informed and join in the conversation.