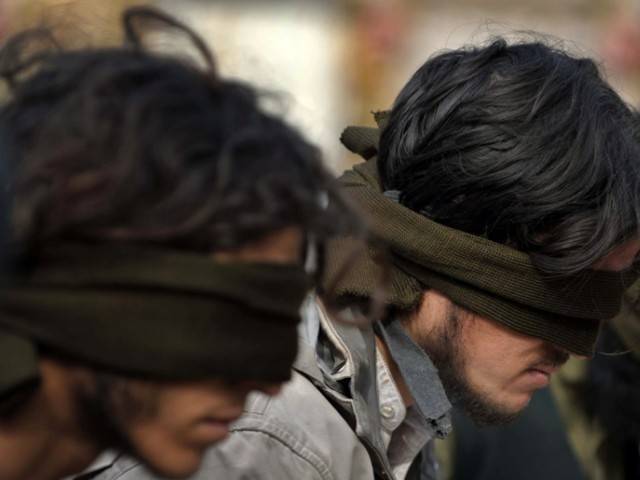 ---
Armed men on Sunday kidnapped at least six Shia pilgrims near the Pak-Iran border. The incident took place in Balochistan's Panjgur district when the pilgrims, belonging from Karachi, were arriving from Iran.
As per the initial investigation, unknown kidnappers chased and stopped the pilgrims when they were only 3km away from Panjgur city.
The pilgrims abducted near the border included Habibullah son of Raees, Hussain son of Habib, Sikandar son of Ghulam Sakhi, Mehdi Raza son of Ghulam Sakhi and Imran son of Manzoor.
Sources said that the pilgrims had spent around 50 days in Iranian city of Mashhad and were on their way back to Karachi. The kidnappers left two women and took away six male pilgrims with them.
Every year, a large number of Shia pilgrims from various parts of the country enter into Iran from Taftan border.
Pakistan shares more than 900km border with Iran. Human traffickers also use unfrequented routes at the border to sneak into Iran on their way to European countries.
Every year thousands of poverty-hit people sneak into Iran on their way to European countries. However, most of them are caught by authorities in Iran and Turkey.
Pakistan and Iran have established a joint border commission that holds regular meetings after every three-month to discuss issues relating to the border.