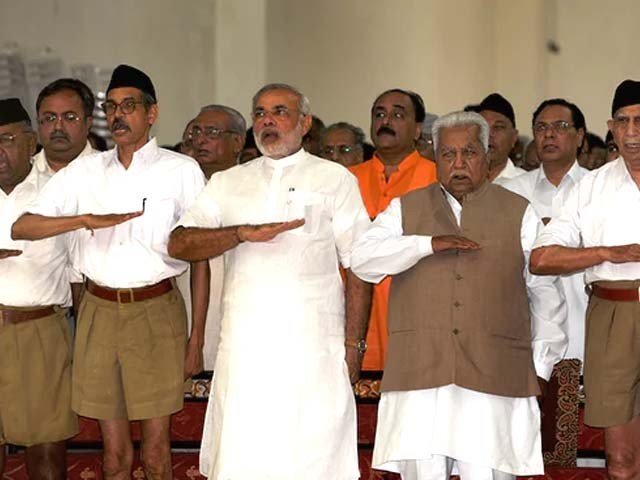 ---
Former interior minister Senator Rehman Malik has said that there are Islamic State of Iraq and the Levant (ISIS) camps in the Indian states of Karnataka and Kerala, stating that 40 banks in the neighbouring country are involved in money laundering but the Financial Action Task Force (FATF) is yet to take any notice.
Talking to the media in Islamabad on Sunday, Malik demanded that the FATF should blacklist India. "The world has seen that India and the Modi government was financing ISIS."
He advised the incumbent government that there is ample amount of evidence against India and it should go to FATF against India as being silent won't serve anyone.
"India has started proxy war and we should not forget this. RSS [Rashtriya Swayamsevak Sangh] and ISIS have become a front against Pakistan," the senator said.
India, he said, is committing state-sponsored terrorism and money laundering. "I am also writing to the government, the FATF and the United Nations about this. India should not be in grey but blacklisted."
He said that ISIS and RSS are forming a front against Pakistan and China.
Earlier, US Foreign Policy magazine published an incriminating report, tracing some of the deadly terrorist attacks in different countries to India.
On Thursday, Pakistan told the UN General Assembly that India was pushing terrorist groups – Tehreek-e-Taliban Pakistan (TTP) and Jamaatul Ahrar (JuA ) – in cross-border terrorist attacks against the country's military and civilian targets.
While addressing in Pakistan's Right to Reply at the Sixth Committee General Debate during the 75th UN Session in New York, Diplomat Jehanzeb Khan said India was financing and organising secret mercenary terrorist organisations based outside the country's borders to conduct attacks in Pakistan with the objective of impeding the implementation of the China-Pakistan Economic Corridor (CPEC)
"Over the last decade, thousands of Pakistanis have been killed or injured as a result of these Indian-sponsored terrorist attacks," he said.
Khan added that India had used terrorism as an instrument of its coercive policies against every one of its neighbours, especially Pakistan and against its own Muslim population particularly in Indian Illegally Occupied Jammu and Kashmir (IIOJK).
"The reign of state terrorism in Indian Illegally Occupied Jammu and Kashmir has done little to frustrate the indigenous and legitimate struggle of Kashmiris for their inalienable right to self-determination," he added.
(WITH ADDITIONAL INPUT FROM DNA)
COMMENTS
Comments are moderated and generally will be posted if they are on-topic and not abusive.
For more information, please see our Comments FAQ