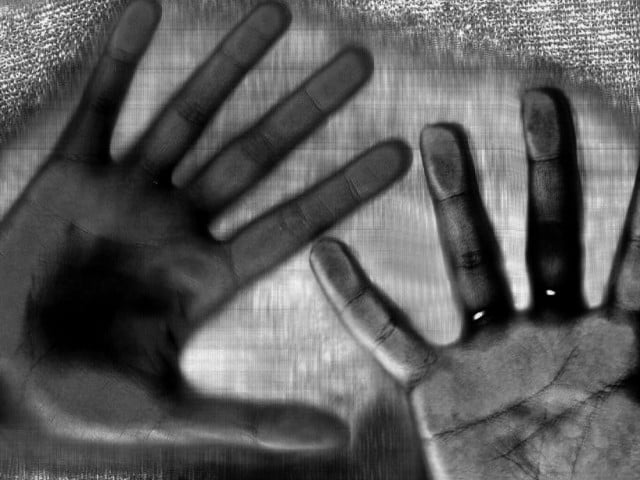 ---
Police in Khyber Pakhtunkhwa (K-P) on Saturday arrested an individual for the rape and murder of a two-year-old girl from Charsadda.
A two-year-old was abducted from Charsadda a few days ago, was raped and slain before her body was dumped in the Daudzai area of Peshawar, police said. Hospital sources said that medical exam revealed the minor was raped, after which her body was slashed with a knife.
The suspect, police said, belongs to the victim's neighbourhood. Officials added he is between 45 and 50-years of age. The murder weapon and a show of the toddler was also recovered from the suspect's possesion.
Earlier, the girl's father had registered a complaint with the local police station after the toddler went missing on October 6. He said in his police complaint that the girl went outside to play around 1pm and did not return home. He had added that the family looked at all possible places but could not find her.
According to the police, eight suspects had been arrested. Sanaullah Abbasi, the inspector general of the Khyber Pakhtunkhwa police, confirmed in a statement that suspects in the case had been arrested but had given no details, saying that it would "affect the investigation".
The victim's father had said that the family did not have enmity with anyone. He had demanded that the government catch the culprit so he could ask him what his daughter had done to him that he committed such a crime.
Khyber Pakhtunkhwa Chief Minister Mehmood Khan had also ordered the immediate arrest of those involved in the incident. He had said that the incident was very heart-breaking and inhumane, and those involved in the heinous crime would be made an example.
COMMENTS
Comments are moderated and generally will be posted if they are on-topic and not abusive.
For more information, please see our Comments FAQ