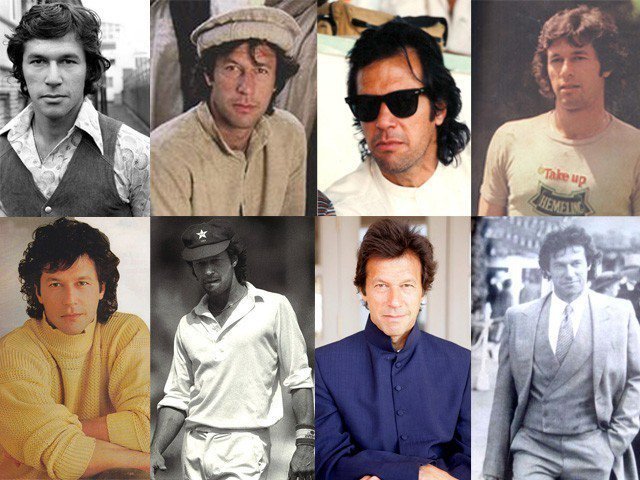 ---
Prime Minister Imran Khan on Monday turned 68 and was greeted by PTI leaders and ministers.
PTI leaders, ministers, supporters and fans wished the premier on social media. He was born on October 5, 1952.

Media and sports personalities also took this chance to wish the premier on his 68th birthday.
1952 - 1971

Born to Ikramullah Khan Niazi and Shaukat Khanum, Imran was the only son out of the five offsprings of the couple.
He received his primary education from Lahore, then moved to the United Kingdom (UK) for higher education, where he graduated from the University of Oxford.

1971 - 2018

Imran returned to Pakistan in 1971 after completing his education from the UK and joined Pakistan's national cricket team.
He also served as the captain of the team from 1982 and 1992. Under his leadership, Pakistan won the cricket World Cup in 1992.
In 1994, Imran laid the foundation of Shaukat Khanum Hospital for cancer treatment in the name of his mother.

Politics

He formally established his own political party, the PTI, on April 25, 1996. His party gained popularity, especially among the youth of Pakistan, and succeeded in forming a provincial government in Khyber Pakhtunkhwa in 2013 polls.
PTI came to power in the federal government in July 2018 and he was elected the 22nd prime minister of Pakistan on August 17, 2018.
COMMENTS
Comments are moderated and generally will be posted if they are on-topic and not abusive.
For more information, please see our Comments FAQ