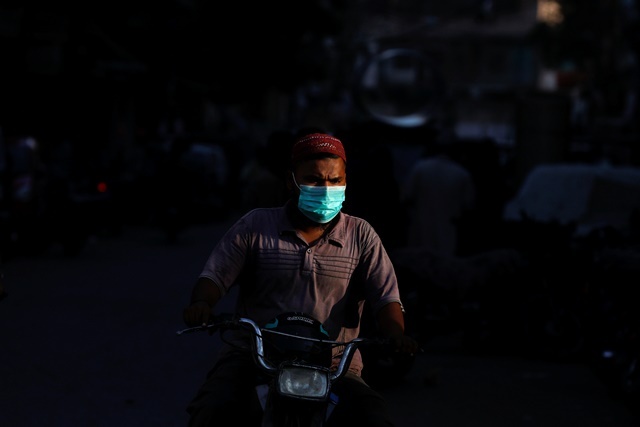 ---
Govt and media collaboration mitigated Covid-19 crisis
Without timely, verified information, Pakistan would not have been able to control the virus.
---
PESHAWAR:
As the Covid-19 pandemic hit every part of the world, news media played an important role in creating awareness among the masses. Not only the mainstream media but social media was also flooded with information related to the pandemic.
However, in a country like Pakistan, where only a small segment of the population has access to the internet, the majority of users are unaware of positively using the platform in order to disseminate information related to viral infections, specifically potentially deadly ones like Covid-19.
The government played its due role by disseminating information whenever it was required. Besides the information on the rising number of cases, the government also shared every coronavirus-related research conducted by international organisations, including the World Health Organisation (WHO), to let people know about the precautions against the viral infection.
Senior journalists say that controlling the pandemic would not have been possible had there been no timely communication, adding that there are hundreds of examples where the government failed to properly communicate the information to the public in the past.
One of the best steps that the government took was to relay the information through designated departments, including the National Command Operation Center and the provincial health departments across the country.
"Journalists always write 'reportedly' whenever facts are not confirmed. However, during the pandemic, I observed that the word 'reportedly' was missing from most news articles," Mushtaq Yousafzai, a senior journalist, told The Express Tribune. "Journalists were extra cautions because the word often creates confusion and people start doubting the authenticity of the information.
He said that the number of coronavirus positive cases and deaths could only be reported once confirmed by the government.
"I believe that the government kept media updated on the developments on a daily basis and the media showed its responsibility through accurate reporting," Yousafzai said. "At the same time, the media also highlighted the loopholes in the healthcare system, but the topic did not receive as much coverage as it should have because people have a right to know about the government's response."
On the other hand, Iqbal Khattak, another senior journalist and a member of Reporters Without Border (RSF) hinted at the government's interference in the publishing process, as each news item related to Covid-19 remained under scrutiny.
"There were issues at some places, including Quetta and Dera Ismail Khan quarantine centres. When the report was published to highlight the problems, the government was not happy with the reporter and the organisation which published the critical piece," he said.
He, however, added that Pakistan witnessed a centralised and timely flow of information related to the pandemic.
"Had the government not acted the way it did, the picture would have been completely different from what we see right now, and many more people would have been infected. So, we can say that the collaboration of the government and news media helped mitigate the Covid-19 crisis in the country."