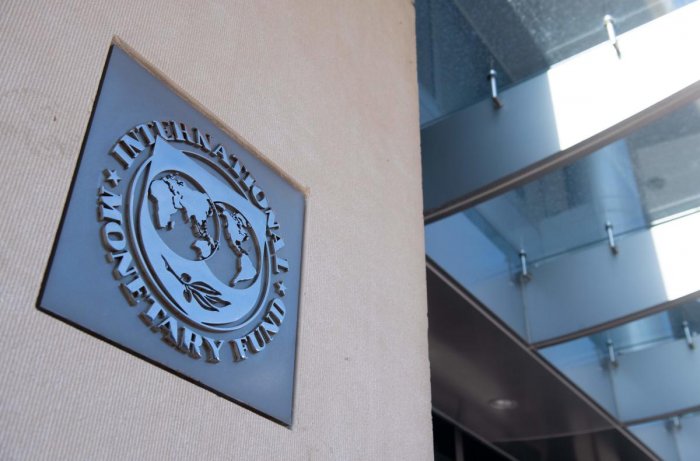 ---
ISLAMABAD:
The first round of talks between Pakistan and the International Monetary Fund (IMF) for the revival of a suspended loan programme remained inclusive, while the global lender continued to insist on doing away with subsidies.
Finance ministry officials said on Saturday that the talks with the IMF were an ongoing process and both sides were participating in virtual sessions, adding efforts were afoot to make the second review talks fruitful.
If the talks succeeded, the IMF loan programme would be revived and the stalled third tranche would be released. For that the IMF has called for the abolition of subsidies for utility stores and on electricity and gas.
Sources have said that the IMF's goal of eliminating subsidies is not new, while the government is already working to eliminate the subsidies and believes in providing targeted subsidies only to provide relief to deserving people.
In this regard, the sources added, a special cell has been set up in the finance ministry to consider the IMF's demands for eliminating unnecessary subsidies in areas, including utility stores and on electricity and gas tariff.
The cell, headed by former finance secretary Dr Waqar Masood, will submit its recommendations for the elimination of unnecessary subsidies and implementation of economic reforms, the sources have said, adding that further steps will be taken in the light of the cell's recommendations.
The government has allocated Rs209 billion for subsidies for various sectors in this year's budget. These include Rs150 billion for the energy sector, Rs3 billion for utility stores, Rs13 billion for provision of cheap wheat, Rs2 billion for metro bus service and Rs30 billion for housing scheme.
As part of the dialogue, the IMF expects Pakistan to freeze, if not reduce, the expenditure for salaries and pensions, running of the civil government, security, subsidies and development. The argument is that the country was seeking debt relaxation from developed countries which had in fact cut their own salary bills by 1-2pc and expected the beneficiary nations to reciprocate by belt tightening.
The government is also under pressure to abolish about nine federal ministries the subjects of which have been devolved to the provinces and their skeleton units could be put under the ministry of inter-provincial coordination.
Pakistan had made renewed commitment to reforms in the existing EFF — in particular those related to fiscal consolidation strategy, energy sector, governance, and remaining AML/CFT deficiencies considered crucial to entrench resilience, boost growth potential, and deliver broad-based benefits for all Pakistanis.
COMMENTS
Comments are moderated and generally will be posted if they are on-topic and not abusive.
For more information, please see our Comments FAQ