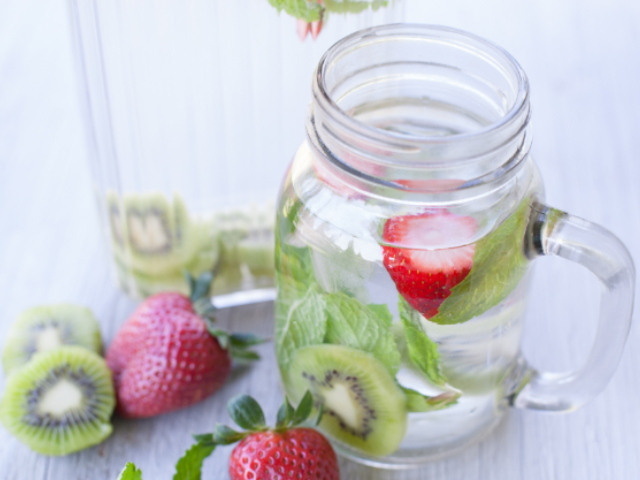 ---
It is a well-known fact that consuming adequate water is one of the best ways to keep one's self hydrated. But if you do not want to have to keep doing it all the time to flush out the harmful toxins from your body, how about trying infused water?
Filled with minerals, vitamins, antioxidants, and phytonutrients, infused water helps boost your metabolism and build immunity. For people who don't like drinking plain water, it can be a great way to stay hydrated. And not to mention, it's yummy to boot!
As compiled from The Indian Express, here are a few simple recipes for infused water that you can give a shot at home.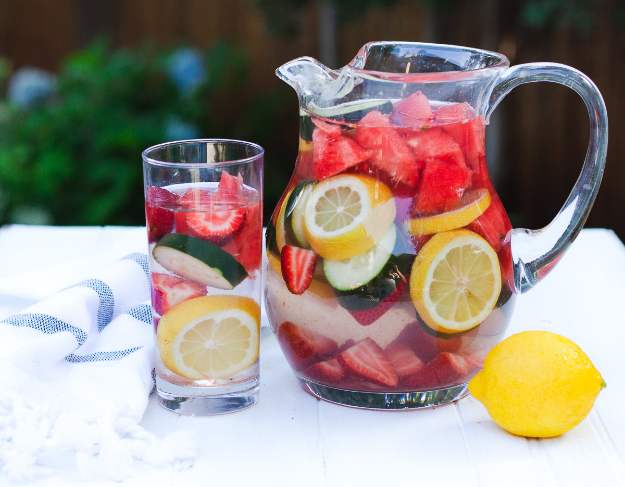 Common ingredients:
Water 5 cups
Ice cubes (optional) 1 cup
Diced herbs and fruits
Variations:
Strawberry, basil, and lemon
Strawberries ½ cup
Large fresh basil leaves (torn) 5
Lemon (thinly sliced) 1
Cucumber (thinly sliced) 1
Fresh mint leaves (torn) 10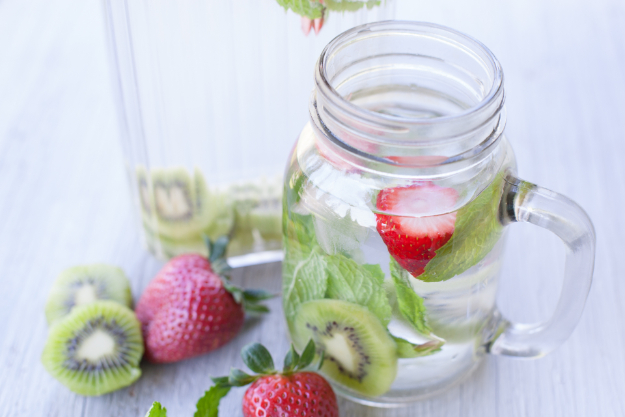 Orange (thinly sliced) 1
Ginger (peeled and thinly sliced) 2-inch piece
Pineapple, coconut, and lime
Pineapple chunks 1 cup
Coconut chunks 1 cup
Lime (thinly sliced) 1
Watermelon, kiwi, and lime
Watermelon cubes 1 cup
Kiwi (diced or cut into circles) 1
Lime (sliced into circles) 1
Malta (sweet orange), pomegranate, and mint
Malta (thinly sliced) 1
Pomegranate ½ cup
Mint leaves (torn) 10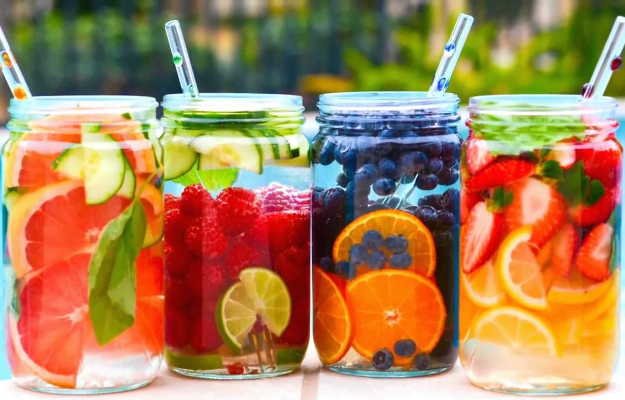 How long should you infuse the water?
Infuse water with your favourite ingredients for at least two to four hours. Or, you can let it infuse overnight in the refrigerator, experts say.
Can you eat the fruit that has been infused?
You can surely eat the fruit after infusing it. But remember, its flavour dissipates in the water so the fruit itself has will not taste the same. It might be watery and less flavourful than usual.
Have something to add to the story? Share it in the comments below