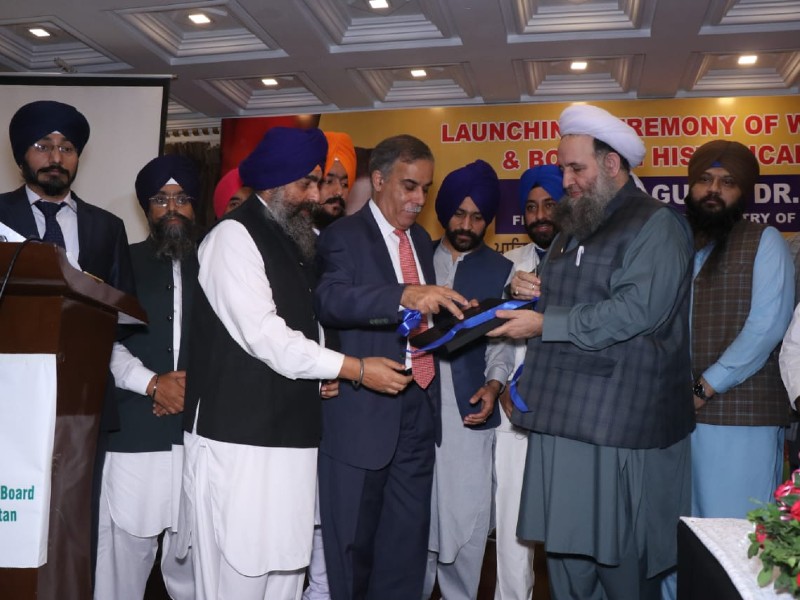 ---
LAHORE:
Pakistan on Friday launched the official website of Gurdwara Kartarpur Sahib – one of the holiest places for approximately 30 million Sikhs around the world.
Federal Minister for Religious Affairs Pir Noorul Haq Qadri, addressing the launching ceremony, said that the generosity shown by Pakistan regarding religious freedom is unparalleled in any other country.
"The establishment of any temple or Gurdwara does not pose any threat to the ideological foundations of Pakistan," he added.
Qadri said that the ancient and historical Gurdwaras in Pakistan are not only significant for Sikhs but were also part of the culture of Punjab. "In October 2018, Prime Minister Imran Khan told me and Foreign Minister Shah Mehmood Qureshi that he wanted to open Kartarpur Corridor. A year after the decision, the world witnessed that we opened the world's largest Gurdwara and the corridor was established."
The federal minister went on to say that "our religion and constitution ensure the right of religious freedom to minorities". "However, on the other hand, the whole world witnessed the way Muslims are being treated in neighbouring India," he added.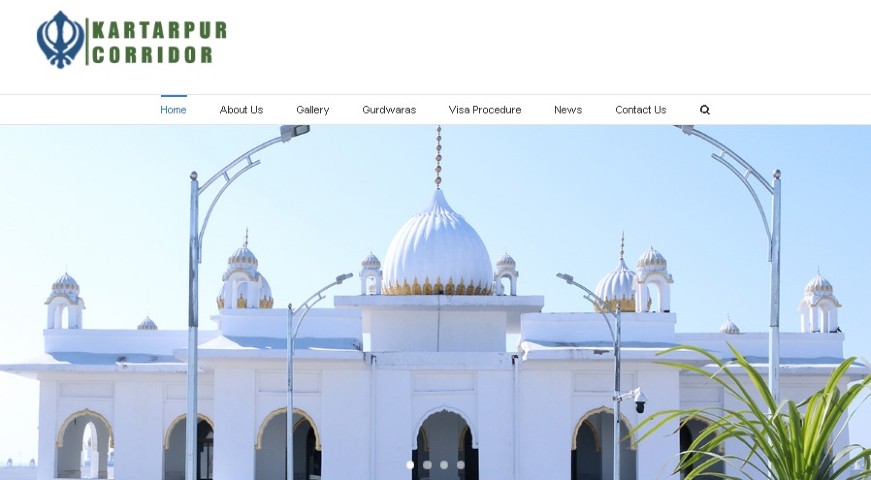 Speaking on the occasion, Evacuee Trust Property Board Chairman Dr Aamir Ahmad said that the Kartarpur website would be a gateway for the whole world. "Pilgrims and tourists from all over the world will be able to get information before visiting here," he said, adding that the move was an attempt to highlight Pakistan's soft image.
He said copies of the book, Historical Gurdwaras in Pakistan, on Sikh heritage would be provided to embassies around the world. Copies will also be distributed to diplomats from all countries in Islamabad.
Head of the Pakistan Sikh Gurdwara Prabandhak Committee Sardar Satwant Singh said that Sikhs in Pakistan are safer than in India. "Mosques and Gurdwaras were being razed in India. Sikhs are truly ruling in Pakistan. Through this website and book, we want to show the whole world how Sikhs are happily and freely living in Pakistan."
The negative propaganda, he said, is spread against Pakistan that historical Gurdwaras is being changed in Pakistan. "I challenge to point out anyone that Gurdwara in Pakistan whose original building has been altered. Many Gurdwaras are being renovated in Pakistan."
Parliamentary Secretary Minority Affairs in Punjab Mahendra Pal Singh said that all possible steps were being taken to provide security and facilities to Gurdwaras.
He said that Pakistan's image has improved all over the world and the opening of the Kartarpur Corridor was a clear message of Pakistan's friendship for peace.
Secretary Pakistan Sikh Gurdwara Prabandhak Committee Sardar Amir Khan said that all the important Gurdwaras in Pakistan have the light of Guru Granth Sahib.
"The Gurdwara Kartarpur Corridor is the greatest gift of a century that the government has given to its minority community. The Indian government is deliberately not allowing pilgrims to enter Pakistan through the corridor," he added.
COMMENTS
Comments are moderated and generally will be posted if they are on-topic and not abusive.
For more information, please see our Comments FAQ