 ---
ISLAMABAD:
The subcontinent's relationship with sculpture-making goes back to thousands of years, surpassing the many civilisations to have walked these lands.
They have long been the subcontinent's medium of choice for artistic expression. Most famously carved in copper, cast iron and limestone and often fused with architecture, the subject matter of these figures has almost invariably been abstracted from human or animal forms. Be it the Dancing Girl from Mohen Jo Daro or the ancient Ashoka Pillar from third century BC, the oldest of these sculptures represent the various religions to have existed within South East Asia.
For centuries, sculptors have existed at the centre of the sub-continent's art scene. They have developed styles which have gone on to become characteristic to various time periods in the region, as well as define the overall subcontinental style.
However, where the art form was once practiced with great fervor, it has seen little development in Pakistan, in recent years. Much of the country's best known sculptures today, exist as historical artifacts displayed within glass cases in museums, while no indigenous style has come to fore past the Mughal era.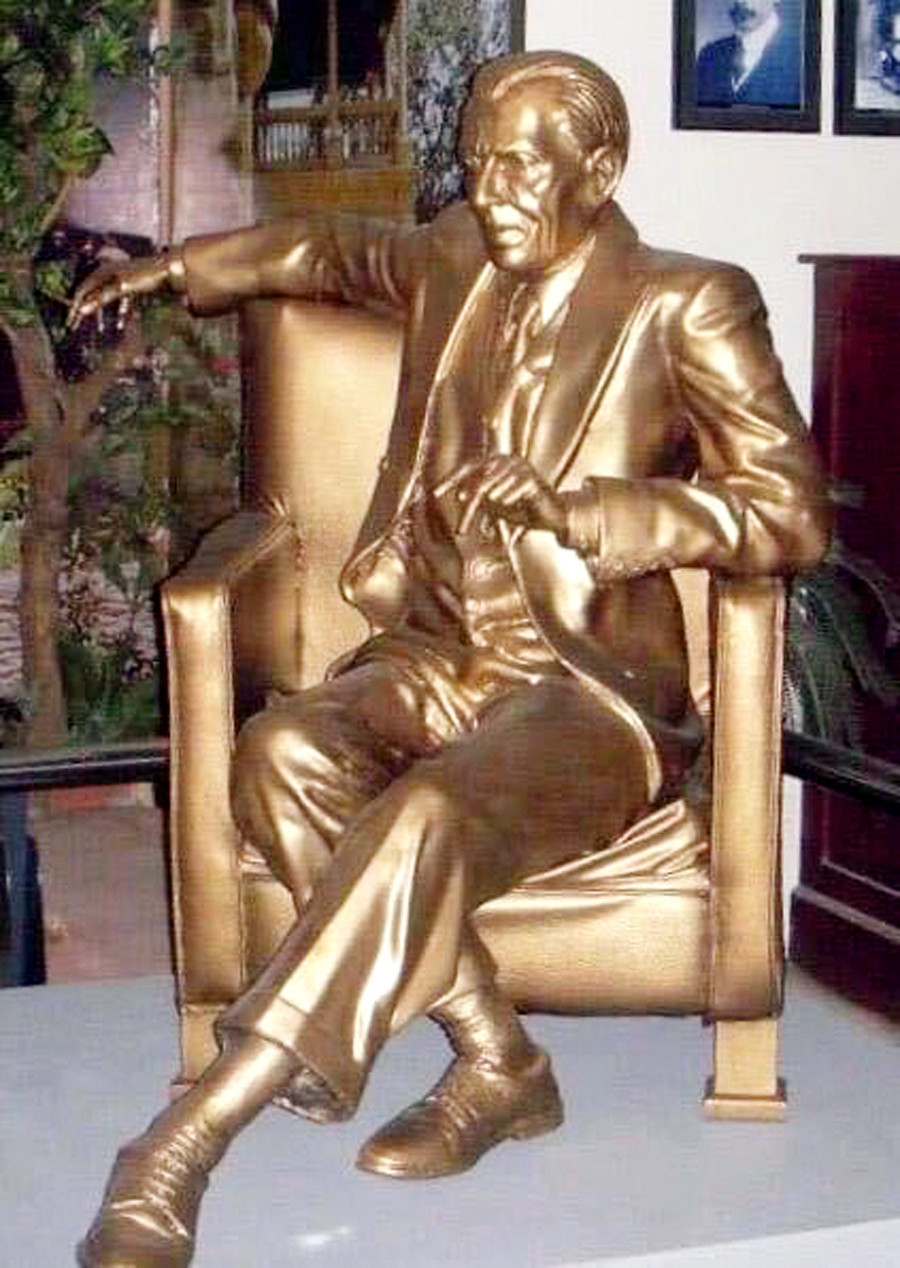 Contemporary artist in spotlight
According to Aftab Changhezi, a renowned local sculptor from Gujarat, the stagnancy of the once celebrated art form is owed to the difficulty of the task and the lack of enthusiasm for it. "The art of sculpture-making requires years of training.
I started off some thirty years ago, right after primary school, as a foreman in a pottery factory. During this time, I learned making household utensils out of clay, before I eventually turned to sculpture-making, which was my true calling," said the veteran sculptor.
In his early years in the profession, Changhezi's sculptures failed to garner any recognition, while his own father thought the artisan was wasting his time. However, no sooner than later, his work started making its mark in the local art scene and was eventually being picked up by revered cultural institutions like the National Monument Museum, Lok Virsa Museum, Army Museum Rawalpindi and the Senate Museum. "This is when my father first realised my potential and started applauding my work. And although I have many accolades, it is gaining my father's appreciation which I still consider my greatest victory in the field," the artisan expressed.
Changhezi, who considers it his honour to be an artist and a craftsman, has been the source of innovation in the field of sculpture-making in Pakistan. He is credited for introducing a special solution which has greatly advanced the process of making ceramic sculptures.
"I work on a variety of subjects, but it brings me the greatest of joys whenever I work on something associated to my country's history and heritage. A statue I made of Quaid E Azam Muhammad Ali Jinnah during my younger days, I still one of my favorites. Other than that, I am also very proud of all the sculptures I have made for the Army Museum in Rawalpindi."
Speaking to The Express Tribune about Changhezi's work, National Institute of Folk and Traditional Heritage (Lok Virsa) Former Director General Khalid Javed said that the sculptor is a national treasure. "Changhezi is born with a gift for sculpting and his work is a class apart. Artists like him are born in centuries," he told The Express Tribune.
Published in The Express Tribune, September 16th, 2020.
COMMENTS
Comments are moderated and generally will be posted if they are on-topic and not abusive.
For more information, please see our Comments FAQ