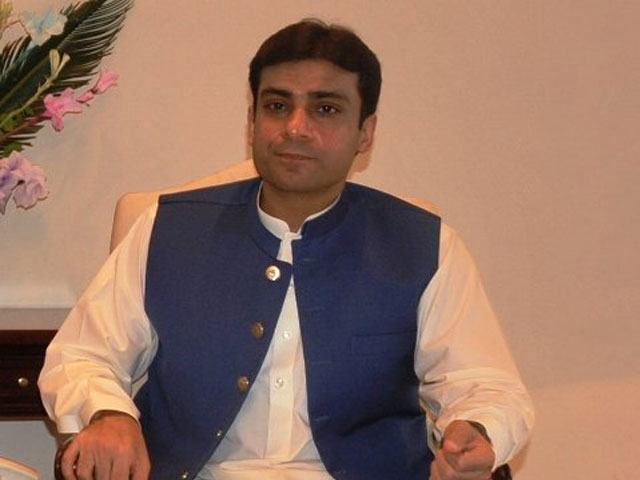 ---
PML-N demands shifting Hamza to hospital
Says opposition leader suffering from high fever, shortness of breath
---
LAHORE:
Pakistan Muslim League-Nawaz (PML-N) has demanded opposition leader Punjab Assembly Hamza Shehbaz to be shifted to Ittefaq Hospital after he was tested positive for coronavirus.
PML-N Deputy General Secretary Atta Tarrar revealed in tweet that opposition leader Punjab Assembly Hamza Shehbaz Sharif was tested positive for coronavirus. Subsequently, Atta wrote to authorities to request shifting Hamza Shehbaz to Ittefaq Hospital immediately where his physician Dr Rizwan can have access to him and administer medical treatment. He in his request wrote that Hamza has been unwell for a week.
Talking to The Express Tribune Atta said that Hamza to his knowledge has not been shifted to any hospital. He said that Hamza has been suffering from high fever and shortness of breath. He said that the government was taking the matter very lightly. Furthermore, he revealed that on Saturday, Hamza's family met with him, which also included Shehbaz Sharif. He said given that Hamza has been tested positive for the virus, the entire family including Shehbaz Sharif will be tested for coronavirus.
Hamza's father PML-N president also the opposition leader National Assembly Shehbaz Sharif confirmed that his son has contracted coronavirus, he wrote that after having valiantly fought cases against him during the Musharraf regime, he was now facing political vengeance at the hands of the NAB-Niazi nexus. He also requested this supporter to pray for early recovery of his son Hamza Shehbaz.
Maryam Nawaz, who returned to Lahore from Murree on Sunday also took to Twitter to express her concerns. She in her first tweet wrote, "this oppressive regime has been toying with the health of political opponents by keeping them in inhuman conditions. My brother Hamza Shehbaz Sharif is the latest victim of this brutality who has been tested positive for Covid-19 but not being given the required medical attention". She further wrote "Hamza Shehbaz has unjustly and illegally been incarcerated for more than a year now. The tyrants masking as rulers must know that even the naked, brutal force they rely upon will be of no help when the payback time strikes and the day is not far, Insha'Allah."
Published in The Express Tribune, September 16th, 2020.