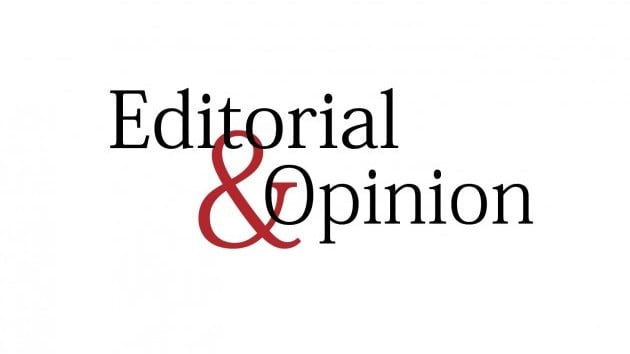 ---
Back to school
There is a big question mark on the capacity of the authorities to enforce the coronavirus SOPs
---
With concerns persisting over the safety of students, teachers and staff as well as their families and associates, educational activities across the country have resumed. The first ones to get back to school from today, i.e. September 15, are the students studying in higher educational institutions — including universities, professional colleges and vocational institutes — as well as in class 9th to 12th. And in the second phase, from September 23, students in classes six, seven and eight will be allowed to return to schools following a review, while primary schools will be reopened on September 30, in the third and final phase.
The reopening of schools in three phases comes in line with a unanimous decision taken at a meeting of the inter-provincial education ministers held last week in the wake of a research carried out by the National Command and Operation Centre — the Covid nerve centre — and a "wide consultative process" involving experts and think-tanks, according to an official statement. Earlier though, Sindh was a little skeptical about sending primary students, in particular, back to school, with provincial health minister Azra Fazal Pechuho, herself a doctor, insisting that children should be taught at home until the country is rid of the coronavirus, "especially the younger ones who are not mature and cannot maintain social distancing".
To the contrary, many infectious disease specialists and other experts have, of late, sided with the government in their decision to reopen schools, saying that since the coronavirus infection in Pakistani children has been relatively mild, as compared to adult patients, they are not believed to be major drivers of the spread of the virus. Experts are thus supporting the reopening of educational institutions in the country with strict adherence to the prescribed SOPs. But this is where the problem actually lies. There is a big question mark on the capacity of the authorities to enforce the coronavirus SOPs.
While schools in the public sector — which are devoid of basic facilities like drinking water and toilets — are highly unlikely to follow the SOPs even for the sake of it, a large number of more than two hundred thousand private schools in the country — those not belonging to reputable groups — will find it difficult to abide by them because of limited space and resources. Maintaining physical distance in schools vans is the most difficult of the do's. For the SOPs to be followed in their true sense, schools need to be equipped with adequate number of classrooms or ample outdoor space to ensure physical distancing. Besides, running water, soap and senitiser is also needed in the required quantity. Disinfection is also to be carried out regularly.
So the enforcement of SOPs is going to come at a cost, and this is where the government will have to play a role. While in the case of public schools, the government will have to bear the full financial responsibility, it will also have to lend a helping hand to smaller schools in the private sector. In contrast though, Federal Education Minister Shafqat Mahmood has been quoted as saying that headmasters and teachers in public schools should ensure availability of water through their personal resources — something that would add to their financial and administrative burden. Besides, teachers are also supposed to ensure implementation of SOPs which is only possible to some extent as they cannot keep a strict watch on students for the entirety of the school day.
So in order to ensure a safe return to schools of our students, the government will have to play the lead role.
Published in The Express Tribune, September 15th, 2020.
Like Opinion & Editorial on Facebook, follow @ETOpEd on Twitter to receive all updates on all our daily pieces.