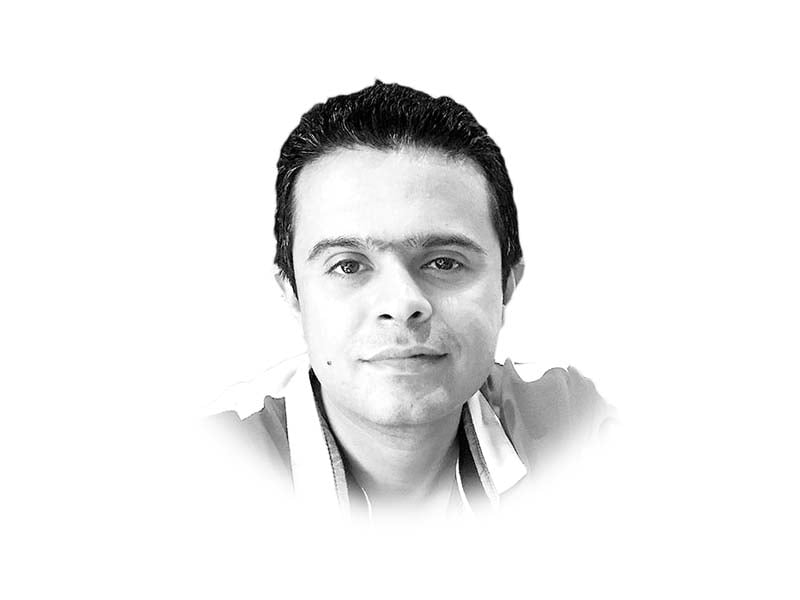 ---
The unfortunate incident on Lahore-Sialkot motorway and the callous response from CCPO Lahore blaming the victim created a stir on social media, putting immense pressure on the government but also diverting the focus away from three core issues.
Firstly, what took place on that fateful night on the motorway was avoidable. The victim called the Motorway Police for help around 1:15am whereas the actual crime took place somewhere around 2:45am. She kept stranded with her two young children in the middle of the night on the pitch-dark motorway, hardly four kilometres away from the toll plaza.
The Motorway Police claims that this new section of the Motorway was not handed over to them. Yet they promised to help but the help was nowhere to be found, even after two hours. When a passerby called the regular police helpline '15', Dolphin squad reached within a few minutes. The real question is: why did the Motorway Police not assess the distressful situation and call the local police?
Lahore-Sialkot motorway was opened for public a few months ago. Although all motorways and national highways are managed by the Motorway Police, there is a process for handing them over to the agency. The Ministry of Communications apparently was in such a rush to score brownie points that it never completed this formality. A proactive request from IG Motorway Police later surfaced, in which he had taken up the issue proactively. In the meanwhile, there was no interim arrangement for security, or not even a warning sign that this was an unsupervised area and therefore travelers needed to take extra precautions. Such criminal negligence calls for a judicial inquiry, to ascertain responsibility.
Secondly, comes the question if the victim will ever find justice. At the time of writing this article, the main perpetrator had been identified but evaded arrest. The other accused has surrendered. The police got a lucky break by hitting a match for the primary accused with a very small criminal DNA database maintained by Punjab Forensic Science Agency but the way they allowed him to escape says a lot about their operational efficacy. Nevertheless, the accused is likely to be arrested soon.
But the real test would be to convict the perpetrators. The primary accused, Abid, had earlier been involved in seven cases, including a twin gang-rape case and yet he was roaming scot-free. Many say that stricter punishments such as public hangings are the way to go. But more than the severity of the punishment, what matters is the certainty of conviction. No matter how many people we execute, as long as people believe that they can easily evade conviction, they are not likely to get deterred.
Thirdly, comes the CCPO's callous statement. Ironically, he is not alone in thinking this way. His statement reflects the general thinking of our society. I have personally heard many people saying what the CCPO said was right, but he shouldn't have said it on media.
We as a society blame women for their clothing, social behaviour and independence, while conveniently forgetting that such criminals don't even spare minor girls, women clad in abaya from head to toe, those sitting in their homes, and even those who are dead.
The solution is not to subdue women or to question their independence, but to empower them so that they can raise their voice. Even in this case, reportedly and understandably, the victim was quite hesitant in registering a case. We need to support our women in not sparing even a single case of rape, molestation or even sexual harassment.
Unless we address these foundational issues, this incident is also likely to be forgotten in a few weeks, only to be repeated once again.
Published in The Express Tribune, September 15th, 2020.
Like Opinion & Editorial on Facebook, follow @ETOpEd on Twitter to receive all updates on all our daily pieces.