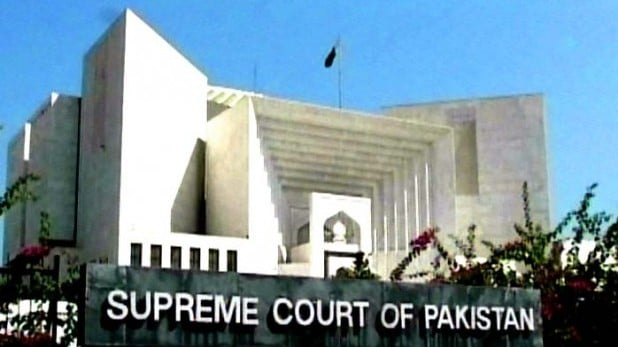 ---
ISLAMABAD:
Chief Justice of Pakistan (CJP) Gulzar Ahmed was urged to take suo motu notice of the Lahore-Sialkot motorway gang-rape case and inquire into the negligence of authorities, specifically the motorway police.
A petition, filed by lawyers Mariam Farid Khwaja and Usama Khawar, pleaded that the government and state institutions had failed to do their job and thus the CJP should take suo moto notice for enforcement of fundamental rights as guaranteed by the Constitution of Pakistan.
The incident has caused immense fear and insecurity in the society especially the women who are 53 per cent of the country's population, the application stated.
"The said incident occurred on the night of Wednesday [September 9]at around 1am when a lady was travelling with her young children when because of a petrol shortage, she had to halt. She called for the assistance of the Police. Meanwhile, robbers approached her and on gunpoint, in front of her children, she was raped, beaten and tortured. As soon as the news of the incident spread, the entire country went into a state of shock and despair. Media, civil society and the common citizens have all expressed deep sorrow over the state of affairs and has vehemently demanded action against the culprits. Yet the government and the protectors of the citizens, Police have not only failed to prevent the said incident; they are bent upon showing that they are helpless themselves," the application said.
Assign responsibility and liability to persons, including government officials, as well as government departments, for failing to protect the lady and her family and failing to ensure that all due precautions are taken against criminal activity in the area, the petition further pleaded.
It is also prayed to assign responsibility and liability of persons, including police higher-ups for failing to provide effective mechanism or taking all necessary measures for protecting the life and dignity of its citizens.
"Initiate and pursue criminal proceedings against the responsible and liable persons," the petition stated. "Take administrative action against liable persons and entities. Formulate guidelines for a safe policing, police reforms and make recommendations for the avoidance of such incidents as well as suggestions for the effective enforcement of the relevant laws.
"Make recommendations in relation to an effective response from the state and society to such incidents in order to avoid substantial loss of life and prevent such incidents in the future," the petition prayed.