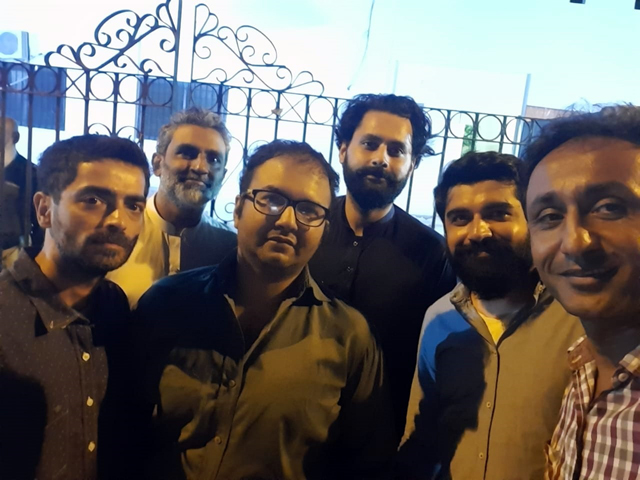 ---
KARACHI:
Bilal Farooqi, News Editor at The Express Tribune, was released in the wee hours of Saturday, hours after he was picked up by police from outside his home in Karachi on Friday evening.
Bilal was detained in relation to an FIR registered against him two days ago.
According to the FIR, Farooqi has been booked under section 505 of the Pakistan Penal Code and section 196 of the Criminal Procedure Code for 'spreading and inciting hatred'. AIG Ghulam Nabi Memon confirmed that Bilal was arrested by the Defence police as he was "wanted in FIR No 613/2020 u/s 500/505 PPC of PS Defence, dated 9.9.2020".
Barrister Murtaza Wahab, adviser to Sindh chief minister on law, tweeted past midnight that Bilal has been released and that he is being taken back to his residence by police.
His friends and colleagues said Bilal was freed on the 'personal bail' of his lawyer Jibran Nasir. Bilal's family also confirmed that he has returned home.
A spokesperson for the Sindh Law Department told The Express Tribune that the FIR would be investigated.
Earlier on Friday evening Tashfeen Farooqi, the wife of Bilal Farooqi, told The Express Tribune that her husband was taken away by the police from outside their home in Defence View, Phase 2.
She said that their landlord called Bilal to come outside with his identity card as police were conducting a "survey" in their street.
"When he didn't return, I went out to enquire but Bilal was not there. The landlord told me that the police took him with them," Tashfeen said.
The landlord added that Bilal was driven away by two policemen who were accompanied by two men in civvies.
After some time, Tashfeen received a call from Bilal who told her that he was being held at the Defence police station. Following the call, police officials visited his residence again and "snatched away" Bilal's cell phone from his wife.
Bilal is expected to be produced before the court Saturday morning.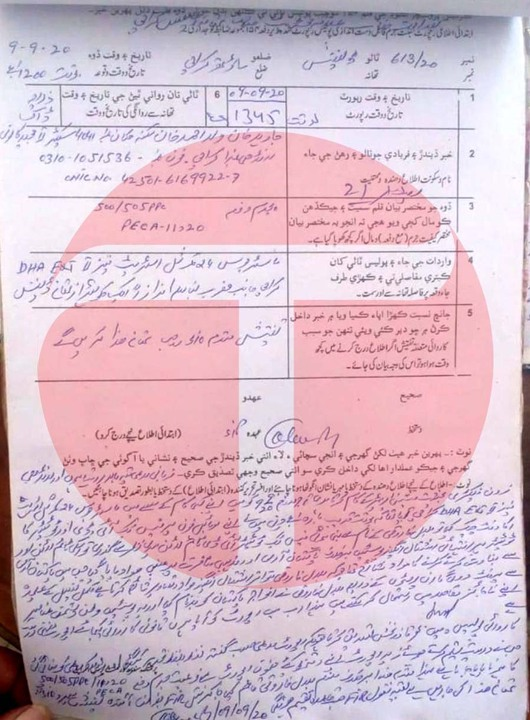 COMMENTS
Comments are moderated and generally will be posted if they are on-topic and not abusive.
For more information, please see our Comments FAQ