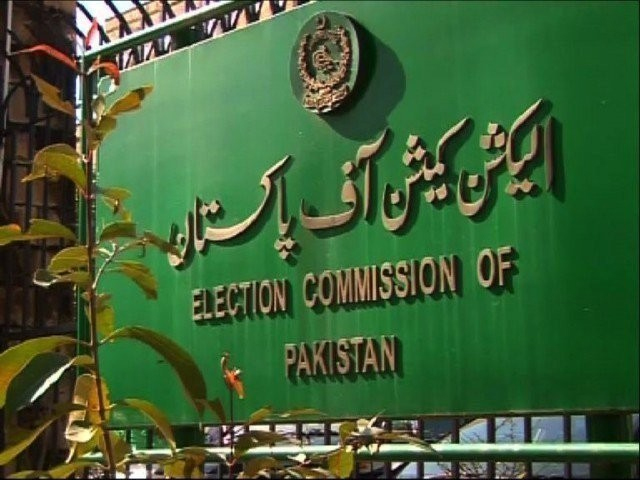 ---
ISLAMABAD:
The political finance cell of the Election Commission of Pakistan (ECP) on Thursday submitted a report regarding the scrutiny of the financial statements of 18 political parties including the allied parties of the Pakistan Tehreek-e-Insaf (PTI) to the election commission.
The ECP heard a case regarding the examination of the financial statements of the political parties on the request of the PTI.
Lawyer of the ruling party, Shah Khawar, appeared before the ECP and adopted the stance that the scrutiny of accounts of all the political parties should be conducted.
He said the ECP had been given authority by the Supreme Court to audit the accounts of political parties up to five years.
He said that the audit officials had objected to the accounts of several political parties and added that many parties never got their accounts audited.
Member ECP Punjab Altaf Qureshi noted that the political finance wing would give a briefing on its report in the next hearing and that they would also review the report until then.
The ECP adjourned the hearing of the case till September 30.
Speaking to media outside the ECP office, Minister of State for Parliamentary Affairs Ali Muhammad Khan maintained that different parties had questioned the PTI and sought details regarding their accounts and foreign funding.
Khan said they had submitted the details to the ECP and added that the PTI had also requested that the Pakistan Muslim League-Nawaz (PML-N), Pakistan Peoples Party (PPP) and Jamaat-e-Islami (JI) should give their details.
The minister remarked that these parties had not submitted the details of their accounts until now, while a few political parties had not given the statistics about their foreign accounts.
Another PTI leader Farrukh Habib said that the PML-N and PPP had used their parties' accounts for TTs and money laundering.
COMMENTS
Comments are moderated and generally will be posted if they are on-topic and not abusive.
For more information, please see our Comments FAQ