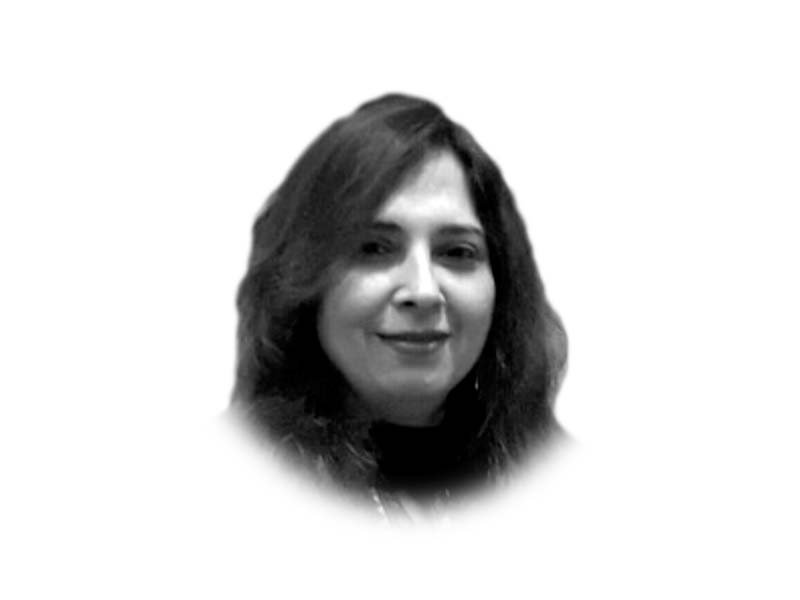 ---
Islam gives women the right to make independent choices and full legal protection to use those rights for the benefit of their financial and social lives. It was therefore perplexing when the Federation's lawyer in a recent high-profile case — while quoting from verse 4:34 of the Quran, which makes men the provider for the wellbeing of women within the family — argued before Supreme Court that a woman can neither own property nor make economic decision without the consent, approval and involvement of her husband. How this verse has relevance to the argument is anybody's guess. The bench was rather quick to reject the reference to the Quranic verse because of its inapplicability to the case, but the questions of the rights of women in law and in Pakistan and what difference a woman's financial independence and empowerment makes to a society need to be addressed.
Any notion of a woman's dependability on men for her survival or her self-esteem has been dispelled by the Quran in various places. Such as when it says that all human beings are equal in the eye of Allah and that punishment for sin shall be administered accordingly irrespective of the gender. Every ruling and law delineated in Islam applies to men and women on the scale of parity. The only exception where women are placed higher in position to men is the realm of motherhood. Which is an act of creation, and deserves to be honoured, appreciated, and respected by the children and society at large.
The renowned scholar, jurist, and authority on Muslim law, Mr Justice Syed Ameer Ali, in his classical work Muhammadan Law (Volume-2), has expounded that marriage is a contract between two people and does not give any one of them the right to each other's property. He further explains that a husband cannot overshadow the legal identity of his wife, in fact, she retains full right to own, use, and dispose of her property at her discretion. By virtue of this provision of entitlement, a woman does not require the consent of her husband to do business or make financial deals. He further clarifies that she is not under her husband's legal guardianship and may even sue him.
Fortunately, all these rights are also protected by the Constitution of Pakistan and the law operating under it. It must be borne in mind that any misinterpretation of law or ruling that impinges on the rights of Muslim women could also make legal battles difficult for non-Muslim women who are equal Pakistani citizens, with constitutional and legal rights.
This myopic approach will also adversely affect the struggle of women for freedom from oppression and male domination. Whether we like it or not the fact is that a woman with the drive to have financial independence is more productive and beneficial for society than otherwise.
According to a survey conducted by the International Monetary Fund in 2018, Pakistan's GDP can rise up to 30% with increased women empowerment and their enhanced role in the labour force. According to another analysis by the global investment bank, Goldman Sachs, with the inclusion of women in financial activities the underdeveloped and developing countries could increase their per capita income by 14% by 2020 and 20% by 2030. As Goldman Sachs chief executive Lloyd Blankfein stated, "We are disciplined in our investment, and when you get to the topic of trying to invest and create GDP, there is no better or more efficient investment — no lower hanging fruit in the world to pick — then the investment you make in women."
In its latest report titled, "Pakistan @100: Shaping the Future," the World Bank argues that Pakistan has only used 40% of its human resource potential which translates into poor economic growth. To reverse this situation, Annette Dixon, the World Bank's president suggests Pakistan "to unlock women's potential."
Gender is no more considered the sole determinant of a person's success or failure. The social, economic, and political milieu together becomes the deciding factor. With this new pivot women's entrepreneurship rights have gained legal support. The world has moved from "what is wrong with the women" to "what is wrong with the system".
For an inclusive society, Pakistan has to create a system free of structural violence that does not impede development and self-enhancement, especially of women. For this to happen, one has to be careful in the interpretation of laws and understanding of Islamic jurisprudence.
This scholarly debate on women empowerment both within the religious and economic context has ceded her enormous space to prove her talent, mental prowess and abilities to excel. Any remark that tends to damage or take this fire away will only be a disservice to the greater cause of unlocking the shackles that restrain progress and development.
Published in The Express Tribune, August 27th, 2020.
Like Opinion & Editorial on Facebook, follow @ETOpEd on Twitter to receive all updates on all our daily pieces.