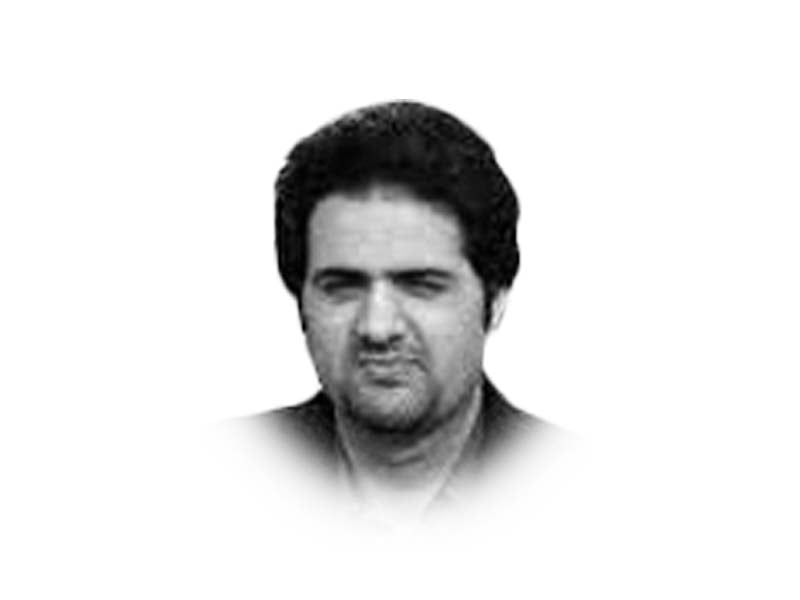 ---
Deepfake is a manipulative work of visual media art in which a person in a photo or a video transforms into another without the viewer completely realising it. Some time ago, deepfake videos drew attention when Hollywood celebrities, tech entrepreneurs, and politicians were shown to transition from one person to another in such a clean and subliminal manner that the human eye couldn't really detect foul play.
In Afghanistan, in just the last 12 months alone, so many times has the Kabul regime changed stances and faces that it might as well be the deepfake phenomenon without the involvement of any software or app. After vehemently refusing to release the Taliban prisoners arguing that the deal was made by the Americans and not Kabul, Afghan President Ashraf Ghani finally relented and deepfaked into a willing partner in seeing this peace deal go through.
The trigger was the US Secretary of State, Mike Pompeo's threat of kissing Uncle Sam's dollars goodbye if Ghani didn't do the job he was installed for: the smooth execution of the peace deal signed between the Taliban and the US. After releasing about 4,600 of the 5,000 Taliban prisoners, Ghani deepfaked into another persona and refused to release the remaining 400 because of their links to high profile attacks.
Interestingly, nations such as France and Australia have been asking Kabul not to release some of the 400 Taliban prisoners because those are responsible for killing their soldiers. Australia is demanding that one Taliban prisoner named Hekmatullah must not be released as he killed three Australian soldiers. Think about it for a moment; a country militarily occupies another for well over a decade and during that time a local nationalistic group fights against foreign occupiers, killing some of their soldiers. And then that occupying country demands that those fighters be kept in prison.
It is mind boggling on so many levels. Australian and French governments are not elected by Afghan citizens, they should have no say in deciding what happens to Afghan citizens. Secondly, would Australia and France imprison their own soldiers and leaders who killed the countless Afghan citizens on Afghan soil? The latter is the real crime here because would the Aussies and the French not fight hard if their land were occupied by a foreign country? Also, I would like for anyone to email me if I am wrong because last time I checked, 9/11 happened in New York not Sydney or Paris.
The Aussies, French, and many others, turns out, are exhibiting a deepfake act too. They are all for justice and criminal punishment when it is heir own people or the people they like, but they morph into cold expressionless beings when it comes to the lives of the Afghan citizens they took or of Kashmiris and Palestinians.
In a remarkable deepfake act, Ghani transitioned from the man who was willing to execute the American-Taliban peace deal, to someone clinging to local Afghan culture. He called a Loya Jirga to decide whether or not he should release the 400 Taliban prisoners. It was not the Loya Jirga that had signed the peace deal and it sure was not the body that was asked for advice in releasing the 4,600 or so Taliban prisoners.
Lo and behold, on August 10, the Loya Jirga decided in favour of releasing the remaining 400 prisoners immediately. But only 80 have been released so far. There is only one ulterior motive: the slowing down of the execution of the US-Taliban peace deal. There is a hope in Kabul that if Biden wins the US presidential election, the US troops wouldn't be withdrawn so quickly. Meanwhile, the dragging of this peace process is causing innocent lives to be lost. I am sure Ghani would deepfake into Trump and say, "it is what it is."
Published in The Express Tribune, August 27th, 2020.
Like Opinion & Editorial on Facebook, follow @ETOpEd on Twitter to receive all updates on all our daily pieces.