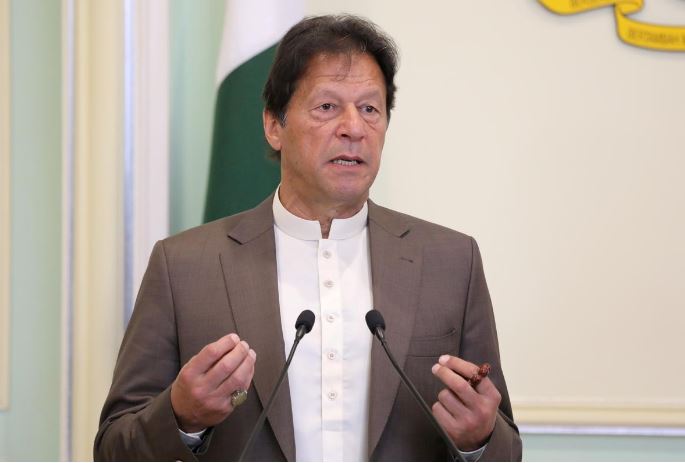 ---
ISLAMABAD:
Prime Minister Imran Khan has said the PTI led federal government will take all legal measures to repatriate former prime minister Nawaz Sharif and will not get blackmailed by the opposition which is mounting pressure on his administration.
"It is incumbent upon the government to bring back people wanted by the courts of law," the premier said while chairing a meeting of the government spokespersons.
"The PML-N is using the alleged health issues of [its supreme leader] Nawaz Sharif for political purposes. The opposition is more interested in extricating Nawaz from court cases rather than safeguarding the national interests," the premier was quoted as saying by a source that attended the meeting.
"We will take all legal measures to repatriate Nawaz Sharif," he added.
Nawaz, who was sentenced to 7-year jail term in Al-Azizia corruption case in 2018, was granted eight-week bail on October 29, 2019 in view of debilitating health conditions.
He was later also granted a rare permission to get medical treatment abroad and the PML-N leader on November 19, 2019 flew to London in an air ambulance.
The Punjab government later refused to further extend Nawaz's bail after he failed to submit the medical report demanded by a medical board formed by the government. The provincial government in February ordered the convicted former premier to surrender to authorities.
On Saturday, Adviser to the PM on Accountability Shahzad Akbar vowed to ramp up efforts to bring back the former premier and said Nawaz was allowed to leave the country subject to certain conditions but none of them had been met.
"He [Nawaz] was granted permission to leave the country for medical treatment, provided that he would return within a stipulated time period," Akbar had said at a news conference in Lahore.
Another federal minister, Fawad Chaudhry, had said the government should make an example of the people involved in issuing "fake medical reports" for Nawaz Sharif and that the PML-N supreme leader's exit from the country has damaged the ruling PTI's accountability narrative.
In Monday's meeting, the premier and his spokesperson also discussed the government's strategies and measures to bring back Nawaz Sharif. The Financial Action Task Force's (FATF) related legislation also came under discussion.
The premier asked the spokespersons to highlight the improvements in the country's economy. "Our economic policies have begun to bear fruits. We are now focused on providing relief to the people," the PM reportedly said.
COMMENTS
Comments are moderated and generally will be posted if they are on-topic and not abusive.
For more information, please see our Comments FAQ