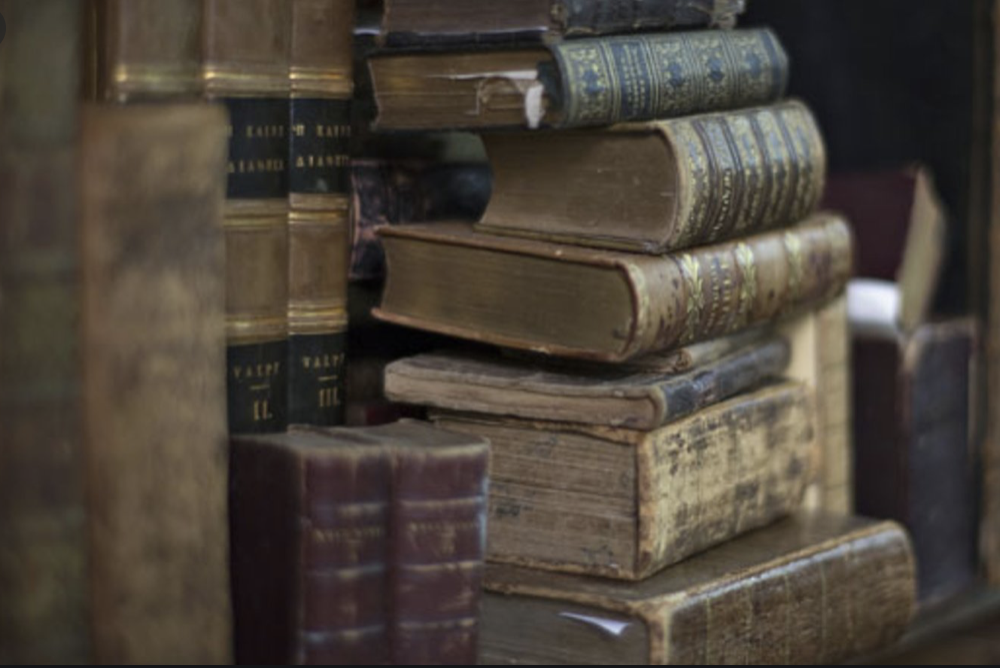 ---
Lahore book bazaars return to a dwindling business
The five-month long lockdown has nudged readers to shift from paperbacks and hardbounds to epubs, sellers complain
---
LAHORE:
Once buzzing with hundreds of shoppers and inquisitive passersby, the street-side book bazaars of Lahore have gone silent in the days after the coronavirus-induced lockdown. Prior to the shutdown, some 45 weekly bazaars would be set up around the Mughal city, along with various footpath-markets selling all kinds of new and second-hand books at nominal rates.
Often with no dedicated space or stalls, most sellers would bring their books to the market on their backs every Sunday. Stack them over a piece of cloth laid on the ground and wait for buyers as they walked past. Some would pick up a title of interest and skim through the pages before buying, others would rummage through the pile and haggle for price.
With no fixed-rates and uptight policies of high-end stores, there was always room for bargaining at these markets. However, in the five months that these markets remained suspended, the people of Lahore have seemingly come down in the favour of readily available e-books over the traditional paperback and hardbound forms. Much to book sellers' disbelief, many of them have noticed a dramatic drop in number of customers ever since returning from the lockdown.
"I would visit these markets at least once or twice a month before the lockdown. But when the stalls disappeared during the peak of coronavirus threat and people were forced to stay at home, e-books became all the rage. Most of us have tablets and mobile phones in this day and age, so it was just more convenient. The shift was long-time coming, the lockdown just gave it the little nudge it needed," said Hassan, a liberal arts student from Lahore.
According to Rana Muhammad Asghar, a trader who has been in the business of selling books for over four decades, the five-month long closure has been devastating for his business. "Our business has been affected ever since the internet became popular. More and more people have been switching to e-books and digital magazines over the past few years.
However, the coronavirus-induced lockdown period was the final straw. That is when we suffered our greatest loss. We rarely have any customers anymore but hope the situation would change in the coming days," said Asghar. "We don't have as many literary festivals or book launches anymore. Most people, especially the younger generation has lost interest in reading. Others have switched to googling books," he added.
Speaking to The Express Tribune, another old-hand bookseller at Lahore's Anarkali bazaar, shared that much of his business now has been replaced by buying books instead of selling them.
"We have always maintained the cycle by buying books from one person and selling them to another. Of lately, there haven't been as many buyers. Most people just come here to sell their old books or call me to collect books form their homes," he lamented.
On the other hand, a buyer who had come to the Anarkali market on Sunday in quest of half-priced books, shared that she had been aching to return to the bazaar ever since the lockdown happened. "Scouring through the stacks of books here requires a bit of an effort, but it is worth it. One can find all kinds of rare titles as well as books by local as well as international authors and poets at much less than the original price. I am glad to see the stalls are back," she told The Express Tribune.
Published in The Express Tribune, August 23rd, 2020.