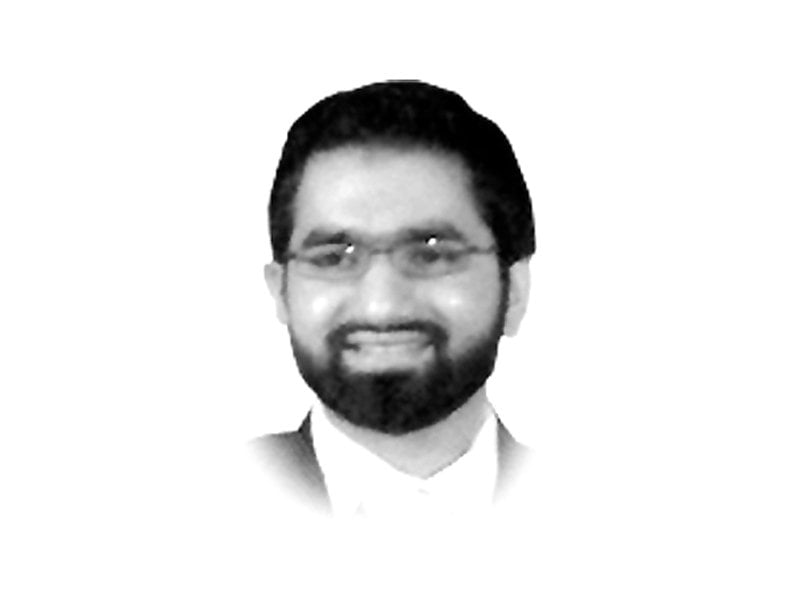 ---
A firestorm erupted on Twitter when several female journalists put out a public statement saying they're being attacked online, instigated by PTI's government officials, and amplified by a number of Twitter accounts which declare their affiliation to the ruling party. Supporters of the ruling party immediately clarified that calling out journalists for reporting fake news does not constitute abuse, while simultaneously condemning abuse on Twitter against women and men, across party lines.
Even on a good day Pakistani Twitter resembles a high school cafeteria, where bruising comments can take a toll on anyone's mental health. But hours after this statement had come out, Pakistani Twitter broke into a free-for-all street battle, resembling a virtual version of the descent into lawlessness experienced in Karachi on May 12, 2007.
The first imperative here is to unequivocally condemn any abuse against women, which is what the female journalists demanded. I happened to have an Asad Umar interview scheduled when this statement surfaced and he shared a clear message to PTI's followers: anyone who abuses women "is not from amongst us and we condemn you". However, he also clarified that he stands with PTI supporters who challenge their critics or point out fake news, respectfully, with facts and intelligent arguments.
Later, the group of female journalists highlighted that while PTI leaders might not always use derogatory language themselves, their supporters come after them with a vengeance, in an orchestrated manner. So, does PTI's Twitter machine have a policy of playing polite cop and has an underbelly of trolls actively attacking women? I approached PTI's official Twitter team lead for answers.
One expects PTI's Twitter troll-in-chief to be a 19-year-old testosterone fuelled man operating out of the basement of his parent's house. Instead, I found a 37-year-old married man, with a successful corporate career in Chicago. Jibran Ilyas argued that PTI is the only political party in Pakistan which has an active, published anti-abuse policy and publicly challenged anyone to bring actual proof of PTI leaders or the official Twitter team abusing women. But what about the unofficial supporters, I asked?
Anyone can put up a picture of any political leader on Twitter and start attacking people, he argued. We can only enforce policy on our teams. His broader argument, same as of PTI supporters, is that abuse of women on Twitter is a legitimate issue for public discourse and action. But when you weaponise that issue by giving it a partisan lens and say only party's supporters do it, it sets the cause back. For example, a nickname for PPP supporters (Jiyalas) and PML-N supporters (Patwaris) is fit for print but the moniker for PTI supporters, including women, starting with Y is not. They also maintain that fake news is a genuine issue in Pakistan and their freedom of speech to issue corrections shouldn't be silenced by conflating every challenge as an attack on women.
A positive development came earlier this week when the female journalists shared their experience in the human rights committee at the National Assembly. They also expressed their gratitude for Human Rights Minister Shireen Mazari's unequivocal condemnation of online abuse and harassment who promised to look into the documentation and identification of trolls.
This is an important conversation for Pakistan on multiple vectors: abuse, fake news and partisan public discourse. I believe female journalists when they say they are attacked and abused online. I also fear the dark parts of our state will use the abuse of women as a Trojan horse to curtail free speech on social media. I also believe PTI's Twitter team when they say they don't run orchestrated abuse campaigns against women. I believe fake news is a real issue in Pakistan and should be rebutted and that PTI has a responsibility, as the party in power, to forge a broad political consensus and action against abuse of women online.
Published in The Express Tribune, August 23rd, 2020.
Like Opinion & Editorial on Facebook, follow @ETOpEd on Twitter to receive all updates on all our daily pieces.
COMMENTS
Comments are moderated and generally will be posted if they are on-topic and not abusive.
For more information, please see our Comments FAQ