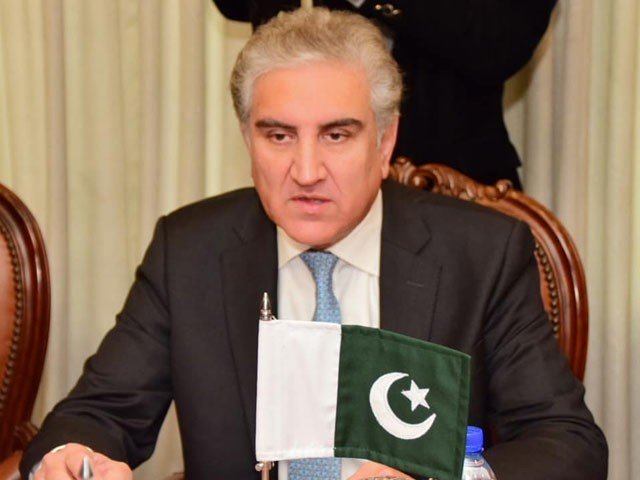 ---
Pakistan-Saudi relations have always been good, and will remain so: Qureshi
During his two-day visit to China, Qureshi says both countries have largely overcome the pandemic
---
Foreign Minister Shah Mahmood Qureshi on Friday said Pakistan-Saudi relations have always been good and will remain good in the future.
The foreign minister is on an important two-day visit to China for the second round of China-Pakistan Foreign Ministers' Strategic Dialogue. Qureshi said Pakistan and China recognise the significant changes that have taken place in the region.
During his visit, he will meet his Chinese counterpart Wang Yi to discuss the changing situation in the region, cooperation in various fields and the completion of the strategic China-Pakistan Economic Corridor (CPEC) project.
The foreign minister said gross human rights violation in Indian Illegally Occupied Jammu & Kashmir (IIOJ&K) is a matter of concern for Islamabad and Beijing and added that Pakistan is grateful for China's cooperation in bringing the Kashmir dispute to the attention of the United Nations Security Council (UNSC) three times during the last few decades.
Referring to the novel coronavirus, Qureshi said both countries have largely overcome the pandemic.
"Saudi Arabia has a clear position on the issue of Israel and it is a historic position," he added in reference to the lastest statement from the kingdom on ties with Tel Aviv.
Earlier in the week, Chief of the Army Staff (COAS) General Qamar Javed Bajwa held talks with the Saudi military leadership, which focused on military-to-military ties, including training exchanges.
Gen Bajwa's visit was announced during a press conference by the ISPR Director General Maj Gen Babar Iftikhar. "As far as the army chief's visit is concerned, it was pre-planned. It is basically linked to the military-to-military relationship. There is no need to go further into it," he told reporters.
Maj Gen Babar, while reaffirming Saudi Arabia's "centrality" to the Muslim world, also said that "this [Pakistan-Saudi] relationship is historic, very important and excellent, and will remain excellent. There should be no doubt about it."
"Nobody can doubt the centrality of Kingdom of Saudi Arabia to the Muslim world," he said, adding that the "hearts of the Pakistani people beat with Saudi Arabia" and therefore there was no need to raise any questions about their ties.