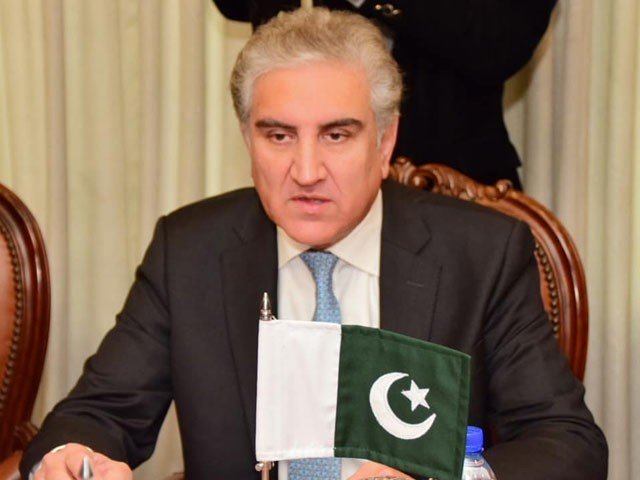 ---
ISLAMABAD:
The Ministry of Foreign Affairs honoured expatriate Pakistanis around the world on Thursday for their outstanding services in addressing the global coronavirus pandemic.
The 'Foreign Minister Honours List' was announced at a ceremony headed by Foreign Minister Shah Mahmood Qureshi at the ministry. Participants were invited to join in through video link as the session livestreamed on Facebook.
The names of 86 Pakistanis were featured on the list honouring their services during the pandemic. Qureshi lauded their services and commended them for being true ambassadors of the country. His office will try to issue this list annually to honour the services of expatriate Pakistanis from all walks of life, he said.
Among those honoured, in the first category were those who risked their lives during the pandemic and died in the service of humanity, in the second category were health workers and doctors who rendered exemplary services, in the third were those involved in relief efforts during the pandemic, the fourth featured overseas Pakistanis who worked with Pakistani embassies around the world to serve the Pakistani community, the fifth category included overseas social organisations which aided expatriates in different countries.
Parliamentary Secretary for Foreign Affairs Andleeb Abbas, Foreign Secretary Sohail Abbas and other officials from the ministry were also present at the ceremony.
COMMENTS
Comments are moderated and generally will be posted if they are on-topic and not abusive.
For more information, please see our Comments FAQ