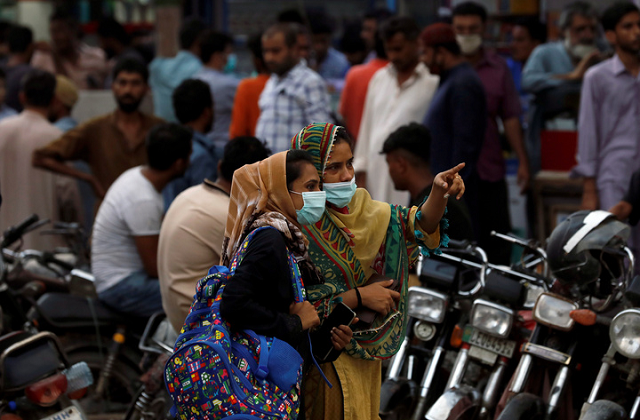 ---
Business optimism in Pakistan declined further in the second quarter of 2020 compared to the first quarter in the aftermath of Covid-19 outbreak.
In the second quarter of 2020, the Business Optimism Index (BOI) registered a decline of 7.8 points against the preceding quarter to 112.8 - a value above 100 points indicates business optimism, according to Dun & Bradstreet's third edition of the Business Optimism Index for the second quarter of 2020.
"Decline in demand and business disruptions amid Covid-19 were regarded as key reasons," said the report.
Business optimism in the country had slumped in the first quarter of 2020 as compared to the fourth quarter of 2019, even before the government imposed lockdown restrictions. Subsequently, the Covid-19 acted as a catalyst and disrupted all businesses, not just in Pakistan but across the world.
"Responses for the first quarter of 2020 were collected in two phases - before and after the announcement of lockdown in Pakistan," said Dun & Bradstreet CEO Nauman Lakhani. Around 70% of the respondents cited business disruption due to Covid-19 as the key business challenge in the second quarter. Other challenges included exchange rate fluctuation and a decline in demand.
Approximately half, 54% to be specific, of the businesses surveyed were of the view that the business situation would take six to 12 months to normalise. Around two-thirds of the respondents indicated that they were maintaining staff levels, while 32% indicated they had cut salaries, laid off staff or sent staff on leaves, paid and unpaid.
The lockdown prompted some businessmen to digitalise their businesses while a majority remained reluctant to shift to the online platform.
Some 23% of the respondents believed that cost rationalisation and online marketing and sales should be adopted to counter Covid-19 whereas 86% wanted the government to allow businesses to operate under strict Standard Operating Procedures (SOPs), according to the report.
Once the smart lockdown was imposed in June, businesses partially resumed operations, resulting in an overall optimism in the business sector for the current third quarter of 2020 as over half of the businesses surveyed anticipate an increase in sales volume.
The respondents expected business performance to improve in the third quarter of 2020 and anticipated higher demand, as per the report. This expectation is driven by confirmation of previously delayed orders, as well as respondents' belief that demand will gradually increase.
The manufacturing sector was the most optimistic with respect to sales revenue and sales volume, with net balances of around 50% for both parameters.
Published in The Express Tribune, August 13th, 2020.
Like Business on Facebook, follow @TribuneBiz on Twitter to stay informed and join in the conversation.