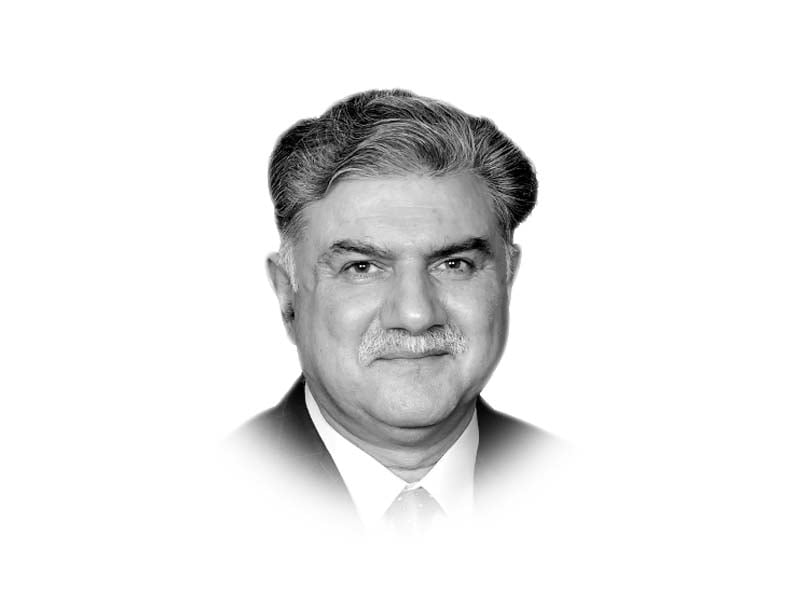 ---
Islamabad's Kashmir policy is not gaining any visible international traction — truth be told. Whether it is because of our lacklustre follow-up, the complex nature of this decades-old problem, the Indian intransigence and manipulation or the fatigue of international community; the reasons are seemingly a complicated combination of all the above. Under the government of PM Imran Khan, Pakistan is for the first time holding its friends to account on this issue. Though our own options "seem" rather limited (while they are not), and a confusion is at times visible in our own policy formulation. Robustness of response is generally cited as an observed shortfall.
Pakistan has always expected just and consistent support from the Organization of Islamic Cooperation (OIC). However, a mere resolution on Kashmir by the Saudi dominated OIC — headquartered at Jeddah — has at times seemed an uphill task for our Foreign Office. OIC, formerly the Organization of the Islamic Conference, was founded in 1969 and includes 57 member states, representing over 1.8 billion Muslims (2015) from 53 Muslim-majority nations. The formative idea of OIC was Muslim solidarity and improving mutual economic cooperation besides other goals. During its 1994 moot in Tehran, Pakistan was able to persuade member states to form the "OIC Contact Group on Kashmir".
The Indian lobby was successful when through deft diplomacy, back-channel negotiations and widening engagement with member states, Bangladesh, supported by Turkey, proposed to invite India (a non-member state with a large Muslim population) to the March 2019 OIC foreign ministers' meeting in Abu Dhabi. Pakistan naturally objected, so the OIC convened an emergency meeting of the Kashmir Contact Group to appease Pakistan and condemn Indian violations of Pakistani airspace. However, the host UAE refused to cancel the invitation to India. Indian foreign minister Sushma Swaraj (died August 2019) attended the moot as "Guest of Honour" to represent India as an observer state.
Reportedly a number of other OIC members like Indonesia, Syria, Algeria, Egypt and some Central Asian nations (except Azerbaijan) are loath to issue strong anti-India statements on Kashmir from the OIC platform. Indian influence in Morocco and Tunisia is also remarkable. Hence silence of the OIC on the plight of Indian/Kashmiri Muslims.
Most OIC member states do not even adhere to the stipulated founding principles of the organisation and choose to keep quiet and/or appease India whenever Pakistan highlights Indian atrocities in Kashmir or elsewhere in India. Suffocating lockdown in Kashmir, tearing down of Babri Mosque in 1992 and laying the foundation stone of Ram Temple on that site by Narendra Modi on August 5 are a few cases in point. Provocatively, the foundation event coincided with the first anniversary of the abrogation of Article 370 of the Indian Constitution that granted nominal autonomy to Kashmir. Today, India feels it is unstoppable.
Pakistan's call to a meeting of top Muslim diplomats on Kashmir has reportedly been blocked by Saudi Arabia. Recently FM Qureshi, framed the OIC and Saudi response in general and wowed to proceed "with or without" Pakistan's oil-rich Arab backer. The statement was synchronised with the announcement by Pakistan to repay a loan of $1 billion back to Riyadh; a rather unexpected step under our corona-stressed economy.
Qureshi also hinted at Pakistan participating in a meeting on Kashmir outside the OIC framework. Analysts consider the Muslim leaders moot in Malaysia in December 2019 as an option, side-stepping Saudi-UAE stranglehold of the OIC and instituting an alternative mechanism for raising such issues. PM Imran Khan was embarrassed when he backed out of that meeting at the last moment under thinly veiled Saudi pressure. The summit was attended by leaders from Iran, Malaysia, Qatar and Turkey — countries that rather openly support Pakistan on Kashmir.
As a possible retribution, the Saudis and Emiratis have deepened economic and diplomatic ties with Modi's government. Saudi response to abrogation of Article 370 was muted and UAE brushed it aside as India's "internal matter". UAE conferred the highest civilian award to Modi in the immediate aftermath of the abrogation.
Irrespective of the perceived chasm, Pak-Saudi ties are historic, multifaceted, multi-tiered, military to military, government to government, people to people; and beneficial to both sides. The over two million strong Pakistani diaspora including a huge labour force and sizeable professional class are the bedrock of this relationship. Pakistan supports and commits to protecting Saudi Arabia against external aggression; trains the kingdom's armed forces dealing with Saudi Ministry of Defence, Interior and the Royal Guards. Pakistani troops and advisors are widely deployed in the kingdom. Pakistan has continuously supported expansion and technical collaboration with the Saudi defence industry as a way of tackling the unemployment problem in both countries. Pakistani pilgrims contribute substantially to the Saudi economy.
Military channels have remained robustly reliable mechanisms between both brotherly countries and the Saudi royal family in particular holds Pakistan in great esteem. Royals of all age groups and positions have traditionally maintained firm friendships with our elite. Interdependence is deeper and not just limited to the remittances from the kingdom, financial outlays and oil on deferred payment. During an official visit, one was pleasantly surprised when a Saudi military officer acknowledged his village mosque imam being a Pakistani and another admitted that the Quran teacher of his kids was from Pakistan.
If one would put a sense to it, the chasm, if any, is personality driven and not considered institutional; remaining mindful that the present layout of power dynamics in the kingdom squarely revolves around Crown Prince Mohammed bin Salman. And honestly, lack of support on Kashmir is also attributable to India being a major buyer of Saudi oil, US-India bonhomie and Indian success in consistently painting Pakistan in a bad light.
Instead of putting friends on notice in a "with me or against me" binary; it would be good to keep our expectations within manageable limits. The way realpolitik works, we need to realise that in Kashmir we have to go at it alone. Yielding to the stanchly anti-Saudi lobby within the corridors of powers in Islamabad may seem enticing and apparently nationalistic; it has its down sides. Saudi clout with the West especially US (with or without Trump), its influence in the Middle East and its financial power have remained useful leverages for Pakistan in times of need.
Talk and expectations from friends have not and will not solve the Kashmir problem, absolve the world conscience and deter India. While working on friends like Saudis and Emiratis bilaterally, Pakistan should have a more concrete and muscular policy on Kashmir. We have a very strong case, as Kashmiris are up against India. And in dealing with an aggressive India, we should be telling the world that all options are on the table including the military option. The recently issued map followed by the merger (initially) of Gilgit and Baltistan with Pakistan.
Lastly, we need to remember that status defines critical friendships and financial clout bestows status.
Published in The Express Tribune, August 13th, 2020.
Like Opinion & Editorial on Facebook, follow @ETOpEd on Twitter to receive all updates on all our daily pieces.