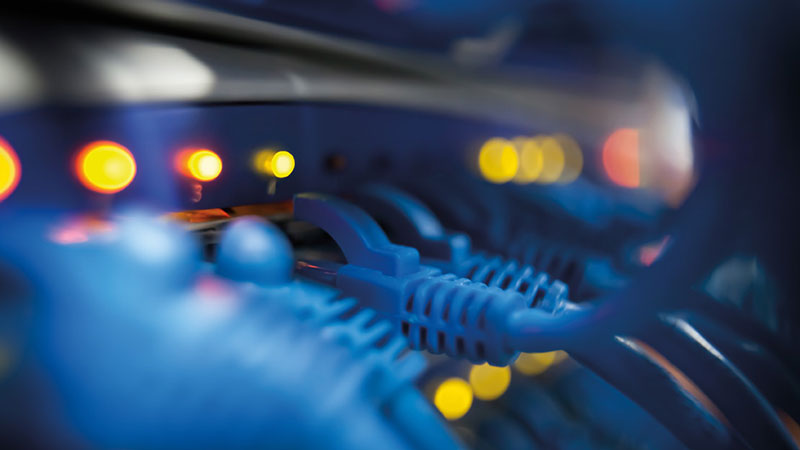 ---
ISLAMABAD:
We often hear statements from our leaders that Pakistan is on its way to digitalisation.
A lot of buzz words are thrown around – artificial intelligence, blockchain, 5G, etc. But the very first prerequisite of digitalisation is hardly ever mentioned, which is digital access.
As of now, the state of affairs is such that students in small cities cannot attend online classes, and freelancers and knowledge workers can only work from some selected locations in big cities.
For serious digitalisation, ideally, optic fibre cables should be extended right up to the premises. But this does not seem possible. The last mile access for the users will remain wireless mobile in the foreseeable future. That means for digitalisation to succeed, the mobile last mile has to be strengthened.
Let us see what needs to be addressed to improve digital access (other than liberal doses of spectrum). A mobile tower wirelessly connects many users on its "front" side. On its "back" side, it aggregates two-way "traffic", and connects it to the core network. It is called "backhaul" connectivity.
Most of the backhaul networks in Pakistan comprise inexpensive and easy-to-deploy point-to-point microwave radios. But radios have limited information-carrying capacity.
Mobile communications have worked fine so far because bulk of our communications comprised voice calls. Voice does not need a lot of information-carrying capacity.
With the rise in data traffic (now voice and videos are first digitised, so even they become data) and the demand for faster internet, the backhaul microwave radios have started falling short. This becomes even more critical when aggregated traffic from several towers has to be backhauled. The tried and tested solution is to replace the backhaul radios with optic fibre cables. Fibres have extremely high data-carrying capacity – roughly over 10,000 times more than the radios.
Even some developing countries are moving ahead in implementing this solution. Thailand has 90% towers connected with fibres. In Pakistan, these are less than 10%.
Challenges of optic fibre networks
The investment required in optic fibres is very high and the return on investment is terribly slow. This investment has to come entirely from the private sector.
There is no public sector spending on digital infrastructure in Pakistan (exception: state-owned National Telecommunication Corporation (NTC) for government's own needs).
There are some additional challenges. Optic fibres are normally buried underground. To do that, investors must get the "Right of Way" (RoW) from the authorities.
These authorities could be Pakistan Railways, national/provincial highways, city development (like CDA), housing development (like DHAs), municipalities, cantonments, tehsils, etc.
Although the Telecom Act 1996 laid down certain guidelines, still getting the RoW proves to be challenging. There are no uniform procedures, even in municipalities within the same province. If an investor has obtained RoW for the entire city, he still needs to get separate RoWs for any railway or highway crossings that come in the way.
Some places are subject to multiple jurisdictions (eg a road along a canal is claimed by the city as well as by the irrigation department), therefore different rules apply.
RoW charges are high but offer nothing in return except for permission to work – pure rent-seeking.
Other than official RoW charges, there are also unofficial charges, payable to public as well as private stakeholders. Otherwise anyone (including wayside shop-owners) could stop the work midway.
Not to be underestimated, all these unofficial charges add up to several multiples of the official ones. By the end, the required capital expenditure balloons several times the cost of fibre cables.
Therefore, only in tier-1 cities - that too in locations where big businesses or affluent neighbourhoods are found - the big internet service providers (ISPs) lay their fibres. Small aspiring local entrepreneurs cannot even think of it. The large data-carrying capacity of fibres never gets filled up with data but each ISP has to compete by laying its own fibres. Resultantly, wasted redundant investment worth billions lies buried in tier-1 cities.
On the other hand, it is also unacceptable to have only one ISP because that will create an undesired local monopoly. For the city administrations too, this frequent digging of roads is quite a hassle.
Global practices
In the meantime, the developed countries have started treating passive optic fibres in cities as a utility – just like water and gas pipelines. Governments get the passive fibre infrastructure installed, and then lease out the fibre capacity to the ISPs, which then provide digital access to the end-users using that fibre capacity.
One of the best known models, called "Stokab", originated in Sweden – a country that ranks No 1 in the Network Readiness Index. In Stokab, the cities have elaborate underground passive fibre networks. Fibres are leased to the ISPs, who compete with each other in service provision. The Stokab model, and its variations, is used in several European countries.
The No 2 ranked country, Singapore, already had a fairly efficient fibre network owned by its incumbent. But it decided that passive infrastructure must belong to a neutral entity, which is not in competition with other ISPs. For that, it created two categories of licensees – NetCo and OpCo.
The other model, where ISPs do not lay their own fibres, is the "incumbent model". In this model, the state-owned incumbent plays the role of an honest neutral fibre capacity provider. All ISPs lease fibres from it to provide digital access to their end-users.
But in Pakistan, the incumbent is a "privatised" ISP itself, therefore, the model cannot be implemented here.
Solution for Pakistan
For our tier-2 and tier-3 cities, we could follow something similar to the Swedish Stokab. The ownership of the passive fibre networks in tier-2 and 3 cities could lie with the city (or provincial) government.
These governments could hire technical assistance of Pakistan Telecommunication Authority (PTA)-licensed telecom infrastructure providers (TIPs) to install and run the fibre network.
TIPs will not compete with ISPs due to two reasons. (a) TIP licence does not allow them to (regulator will still have to keep an eye), and (b) ISPs will be TIPs' customers and TIP revenues will depend on the ISPs.
The relationship between a city/provincial government and the licenced TIP could either be a revenue-sharing agreement, or a public-private partnership. The partnership may even help bring private sector funding.
ISPs could then sign service-level agreements (SLAs) with TIPs. This could be a "win-win" solution for all the four stakeholders.
ISPs will not have to invest in fibres, RoWs, etc (even small new entrants could jump in), instead the ISPs will compete on price and quality of service; users will get high-speed digital access at competitive rates; cities will get rid of repeated road diggings, plus a small but steady revenue stream against a service (not rent-seeking); the nation will avoid redundant investments, and with digitalisation, will get new businesses and new jobs.
The writer is former CEO of the Universal Service Fund and is providing ICT consultancy services in several countries of Africa and Asia
Published in The Express Tribune, August 10th, 2020.
Like Business on Facebook, follow @TribuneBiz on Twitter to stay informed and join in the conversation.
COMMENTS
Comments are moderated and generally will be posted if they are on-topic and not abusive.
For more information, please see our Comments FAQ