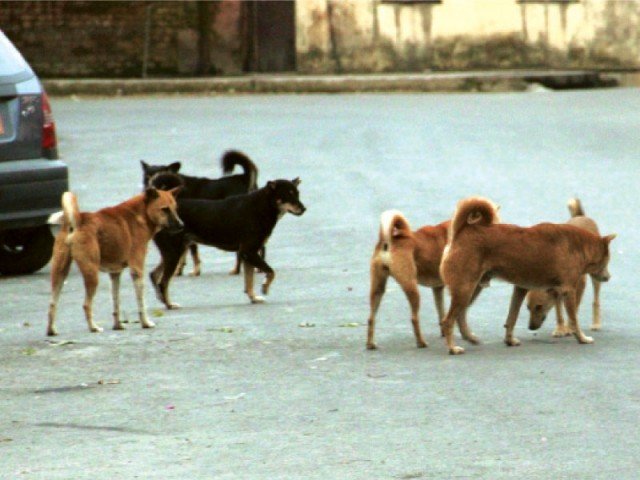 ---
KARACHI:
A two-year-old boy, Kaleemullah, was left severely injured after he was attacked by a stray dog outside his house in Gulzar Colony, Gizri, on Saturday.
According to Kaleemullah's father, Omar Jan, his son was playing in the street outside their home when a dog latched onto him and bit his face. As a result, one of his eyes was severely injured.
Jan further said that two of his neighbours, who had attempted to rescue Kaleemullah, were also bitten on their legs by the dog.
Kaleemullah was rushed to a local hospital, which referred him to the Indus Hospital, where he was administered a dose of anti-rabies vaccine. He was later taken to an eye hospital, where doctors declared that his eye injury had not incurred any significant damage and sent him home.
The boy's father, however, maintained that his eye had been severely damaged and he had been asked to take him to an eye specialist.
Meanwhile, area residents beat the stray dog to death with sticks, Jan said.
Complaining that dozens of stray dogs continued to roam the streets of Gulzar Colony, making its residents fearful of allowing their children to play in the streets, he appealed to the government for financial assistance for Kaleemullah's treatment.