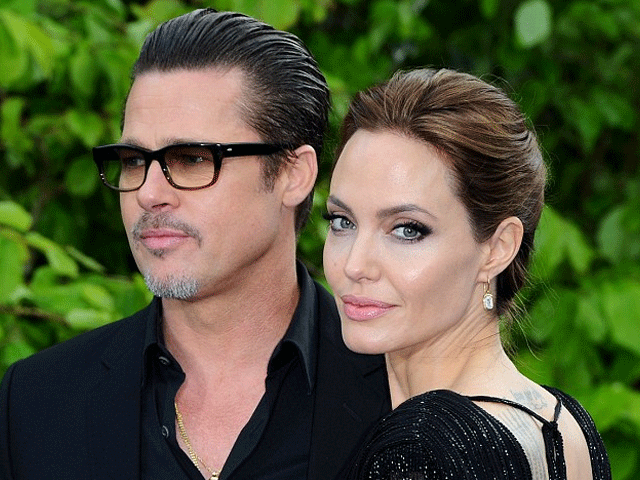 ---
The past few months have seen exes Brad Pitt and Angelina Jolie become more and more cordial. As their divorce moves towards finalisation, the two have begun to mend their relationship for the sake of their children. According to a recent report by US Weekly that cited a source close to the matter, Jolie is now pressing for her kids to have a better relationship with Pitt.
The Maleficent star is reportedly " been advocating for a reconciliation" between the actor and their oldest kids: Maddox, 19, Pax, 16, and "to a lesser extent, Zahara, 15. However within the same report another source goes on to contradict this. "There's no sign this is true, but it would be great if they were," said the source.
Pitt's relationship with Maddox deteriorated in the infamous plane incident that led to the divorce. The former pair had gotten into an argument after the Oscar winner was heavily drinking on their flight from Nice, France, to Los Angeles. An altercation ensued between Pitt and Maddox after the latter stepped in to defend Jolie in an argument.
In a recent interview with Vogue, Angelina was asked about her divorce with Brad, to which the 45-year-old actress confessed, "I separated for the wellbeing of my family. It was the right decision. I continue to focus on their healing." Jolie was reported to have tried to heal the rift between Maddox and Pitt last year but to no avail. Rumours have surfaced that the family is taking therapy sessions as a result of which Jolie and Pitt have become more civil with one another.
As of July, the relationship between the Once Upon a Time in Hollywood star and Maddox continues to be non-existent, US Weekly had previously reported. The 19-year-old has reportedly not let go of the anger he holds towards Pitt.
Have something to add to the story? Share in the comments below.