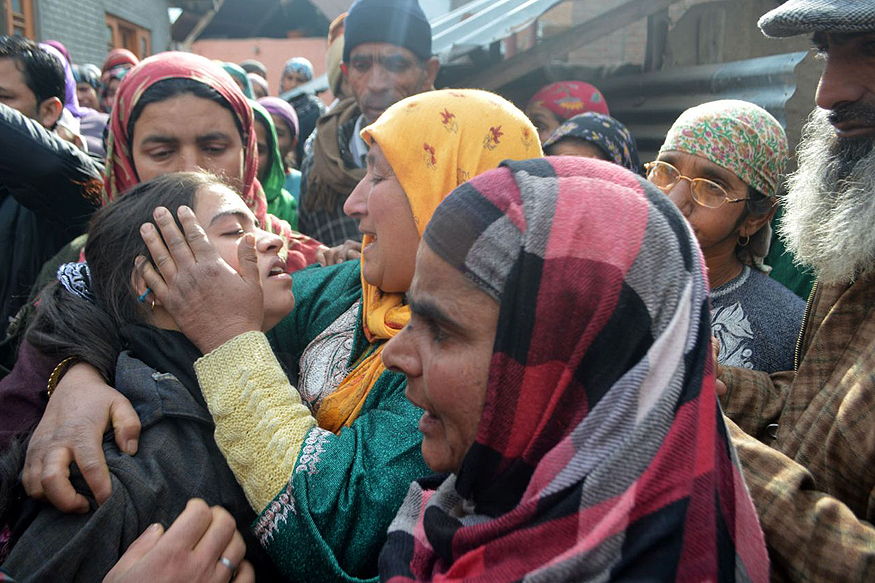 ---
Families disconnected in IIOJK amid blackout
Blockade of all communication systems is a blatant violation of human rights
---
MUZZAFFARABAD:
Although life had never been a bed of roses for the people of Indian Illegally Occupied Jammu and Kashmir (IIOJK), the abrogation of Article 370 and 35A is when political tensions came to the boil, last year. Since then, the world has had very little contact with the occupied state, as troops continue to patrol the area—the cadence of thumping boots the most deafening amid state-wide blackout. However, it is the millions of disenfranchised civilians who have been caught in the crosshairs of this political turmoil and cut off from their families on the other side of the occupancy.
Syed Sallauh Din Andrabi, whose grandfather migrated from IIOJK to Azad Jammu and Kashmir (AJK) in 1947, is one among many dissevered families living in the city of Muzaffarabad. His kindred has been separated by occupancy for over three generations now, but nothing yet could have prepared him for severity of August 5, 2019. "Despite the occupancy, we would always stay in touch with our relatives in IIOJK through telephone, email and WhatsApp. But the Indian government-induced blackout which followed the repeal of Article 370 and 35A, changed everything. There was no phone, no internet, no cable network and no way of knowing what part of my family was still alive or dead," said Andrabi.
Although Sallauh Din Andrabi's grandfather may have migrated to what he thought were greener pastures, little did he know that the ghost of Indian aggression will continue to haunt his family for generations. A greater part of Andrabi's family still lives in Budgam and Anantnag areas of IIOJK. When the news of abrogation first came out, he was terrified for the sake of his loved ones but had no way of reaching out. The family's only other option was Andrabi's younger brother Ali, who lives in the United Kingdom. They thought he would be able to make contact from London, a more inconspicuous location as compared to AJK. However, the blackout had cut Budgam and Anantnag not just from the other side of Line of Control, but from much of the world. "The disconnection was such that when two of our family members were slain during the lockdown, it took over five months for the news to even reach us," Andrabi lamented.
According to senior journalist Arif Bahar, whose elders too migrated from Baramulla in IIOJK to Muzaffarabad, he has lived through many phases of Kashmir's politics, but nothing has ever been as heart-wrenching as the events following 5 August 2019. "All communications were down and there was almost radio silence for the first seven months of the blackout. When a relative in Baramulla passed away, we couldn't mourn his death for seven months. We only found out about the demise through a Dubai-based Kashmiri who was kind enough to relay the information," said Bahar. "It's a shame India calls itself the world's largest democracy when its actions in Kashmir are nothing shy of undemocratic and unethical," he added.
Speaking about the role of international organisations in IIOJK's fight for freedom, Bahar said that the world should take notice of Indian fascism in Kashmir. "Blockade of all communication systems is a blatant violation of human rights. The fact that India did this right after the abrogation of Article 370 and 35A is evidence that it is trying to silence Kashmiri voices in a bid to cover up its authorities. This is a crime against humanity and the European Union, United Nations and other world human rights organisations should intervene for the sake of Kashmir's eight million people and make New Delhi answerable to the world," Bahar told The Express Tribune.