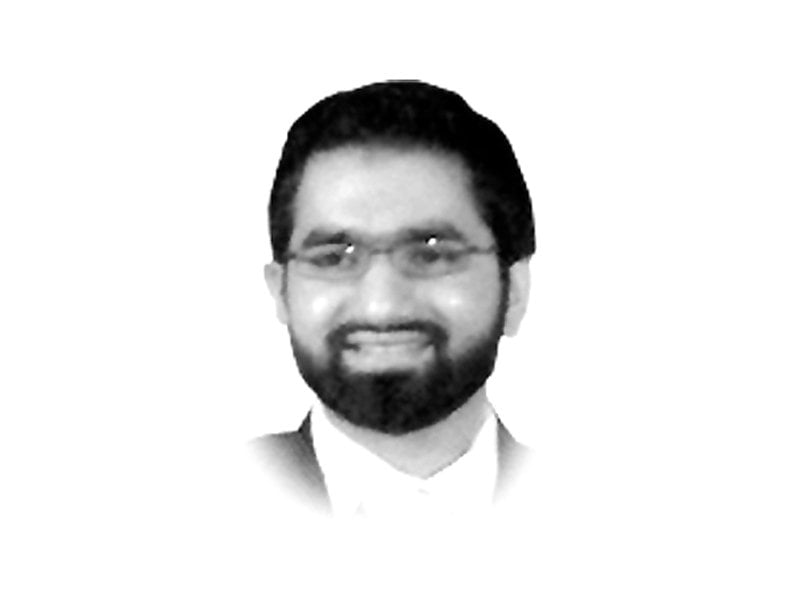 ---
It's rare for this government's critics, experts and the government to agree on something. It's shocking then that everyone agrees Pakistan has successfully flattened the Covid-19 curve ahead of expectations. That's because the data is so irrefutably clear, be it the positivity rate, hospitalisations, ventilator usage, cases or deaths. The polarising debate now is whether the decline happened because of the government's interventions or despite its confusion.
To settle this debate definitively, I spoke to Pakistan's Covid czar, Asad Umar, Chair of the National Command and Operation Center (NCOC); Dr Abdul Bari, the CEO of Indus Hospital, on the frontlines of fighting Covid in Karachi; and Maha Rehman, an independent data scientist and faculty member at LUMS. I also mapped the timing of the government's interventions to our daily Covid numbers. The outcome is an extraordinary surprise.
"The single biggest driver of the decline in Pakistan's cases is a change in human behaviour," argues Umar. "This is a function of organic and enforced human behaviour change," for example, via 2,300 smart lockdowns covering 47 million citizens. It's interesting to note that the government made mask wearing compulsory on May 31 and enforced strict SOP compliance on June 4 and we crossed our Covid peak around June 19, implying a possible correlation with the government's interventions.
When I put this argument to the test with Dr Abdul Bari and Maha Rehman, they didn't buy it. "Yes, Pakistan's cases are going down," argues Rehman. "But we don't know enough to understand what factors are driving that. We need to determine the extent of human behaviour change and whether government interventions drove that."
Dr Abdul Bari makes a similar argument. "Previously, I used to get 25 to 30 phone calls a day asking for someone to get a Covid bed at my hospital. Today, I get one or two calls a day or sometimes, not even a single call. There must be some truth to the idea that government interventions have helped bring cases down but there is no way to scientifically say this. We don't know enough about other factors." Dr Abdul Bari, a deeply religious man, mentioned God's mercy playing a role in saving Pakistan.
At an impasse for logical explanations, I sent out a tweet into the ether. "I'm looking to speak to a critic of the government," I wrote. 'I can't find any scientific or plausible explanation of the stunning flattening of Pakistan's Covid-19 curve this quickly, apart from successful government interventions and change in human behaviour. Who should I speak to?"
While the responses trolled journalists who've criticised the government, the tweet offered little value apart from pointing me in the direction of divine help — a Selector in the heavens. Then I asked Umar if other factors, like humidity, host-genetics or cross immunity could have played a role. They might have on mortality rate (which we can't say conclusively) but not necessarily on the virus spread, was the answer. India, which shares these factors, continues to see cases rise dramatically, which shows something unique is happening in Pakistan, whether through divine or human intervention (or both?).
"Take the Covid-19 trajectory of any country in the world,' shared Umar, "Whether it's South Korea and East Asia's success or America and Brazil's failure, it's the government's actions which drive significant differences in trajectory. Actions have consequences."
What's my conclusion? Since there is no scientific explanation otherwise, I'm inclined to give credit to the government's more than 50 evidence-based interventions for Pakistan's stunning flattening of the Covid-19 curve. If you're not ready to make that call, we can be grateful for divine intervention. It could be a gift from the Selector in the heavens.
Published in The Express Tribune, August 1st, 2020.
Like Opinion & Editorial on Facebook, follow @ETOpEd on Twitter to receive all updates on all our daily pieces.