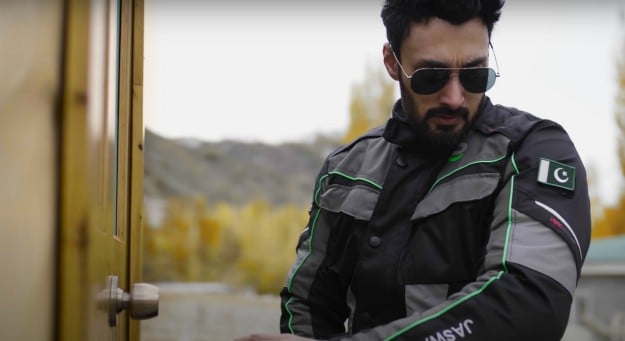 ---
A journey is never the last option, but it fails to become a priority for many. Exploring oneself is a term for the books as people strive to meet the daily goals of their lives in the bustling cities that run them. 'Targets' they call it, and every day is spent in meeting a target – the almost insignificant impact of which lasts them another day.
But what about life-altering moments, interactions, journeys, can anyone afford that anymore? Is it rational to just escape?
Popular singer Umair Jaswal has proven that it is not just rational, but obligatory for anyone who can. Like a pilgrim on a journey to find his epicentre, his Mecca, Jaswal left home on a bike to travel across Pakistan, only to end up losing himself in the glory that changed his perspective for life.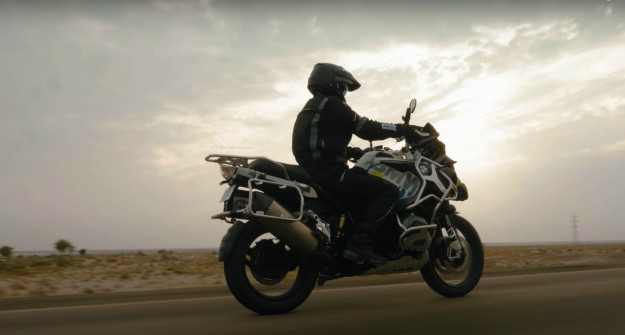 Laden by existential queries prompted by his struggle with fame, Jaswal, under the direction of Zeeshan Parwez, is starring in a web exploring his journey and the places he visited in order to reimburse the lost image of Pakistan. He will be telling stories that had previously, only been told from a foreign perspective.
The journey
"A few years back I was up north travelling on my bike and it helped me put things into perspective, bike rides are generally therapeutic," remarked the Coke Studio famed singer.
Jaswal expressed how the beauty of the mountains lured him into facing his own demons and gave him the courage to talk about them. It also made him want to take everyone on the same journey.
"The last ten to twelve years of my life in music have been so busy. Everywhere I went was either for work or to play a show. One night I'd be standing in front of a thousand people and the next, I'd be sitting alone. That left a void inside me," he claimed.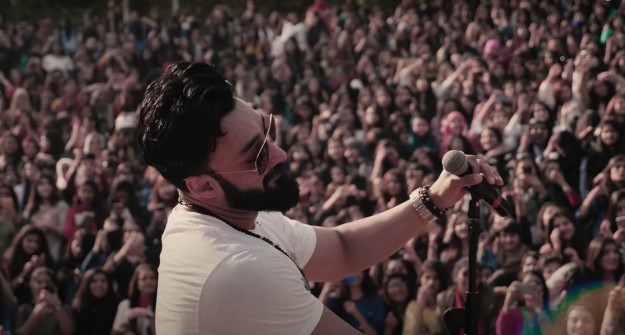 The former prog-rock band Qayaas's lead vocalist came to the realisation that his journey needs to be written down and reeled for the world. So he came up with the idea to make a series, and given the current digital rise in Pakistan, his would be among the many web series that is slowly coming out.
With the series, he plans on unveiling the untapped potential in Pakistan that is usually, only explored through the foreign eye. "I think it's about time we come out of our 'gora complex'. Why is it that only when a foreigner tells us that Pakistan is beautiful we agree? I really wanted to change this mindset because it doesn't feel honest. So Raahi is about how I see my country," he said.
The Sammi Meri Waar singer also appreciated the effort of youngsters nowadays, who strive to showcase that beauty and versatility by highlighting cultural diversity. "These kids are doing a great job and that inspired me too," he said.
Thus, while shooting, Jaswal revealed how the biggest challenge he faced was to keep the organic nature of the show intact by ripping himself of the luxuries that would prevent his viewers from feeling the place he was in. The other bigger challenge, however, was travelling on two wheels, "doing that many miles on the clock isn't easy," he said – but that was the rock star's preference.
What's in store?
Directed by Perwez, written by Jaswal with a sound score from Sarmad Ghafoor – the trailer of the series shows the singer on snowcapped peaks, rocky sand dunes, along the beaches and on the roads. It also shows glimpses of him playing his guitar and piano every now and then.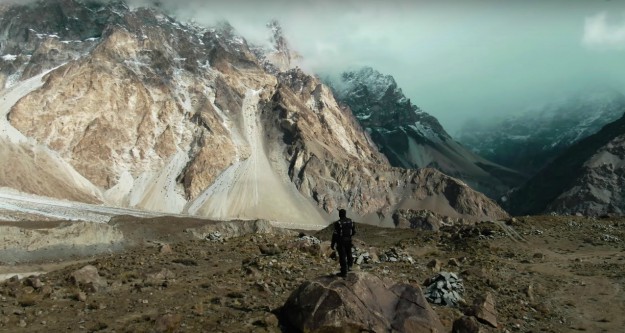 In one sequence Jaswal also sits with a foreign figure and in another, we even see him with pop singer Ali Azmat who pops out of nowhere. "Ali Azmat plays a very important role in my life and the series. He is the ultimate rock star, inspiration and the godfather of Pakistani music," claimed Jaswal. "People always thought we were rivals but that was a staged confrontation. Now everyone will see the bond we share," he added.
The series will feature eight episodes with no particular duration for any, as well as four music pieces. As for its structure, Jaswal relayed that he didn't want to turn it into a typical vlog or documentary. So it's going to see a man on the road, landing in various culturally and historically significant places.
"Raahi is going to touch upon a lot of things such as culture, history, art and anything that you find on a journey. We tried to strike a balance between information and emotions."
He also promised that the series is about Pakistanis talking about Pakistan with absolutely no political influence and inclinations. "I have disconnected it from anything political. A lot of people think that Pakistan is really hard to travel in. But if you don't have an agenda, it's actually quite easy," he concluded.
From the maker
Film-maker, music producer and the director of the show Parwez also told The Express Tribune that the series features a lot of stories and erratic paradigms, "but it's not a travel log." He said the show flows with Jaswal's vision and the production for it wrapped up before lockdown. "Raahi means a traveller so the series is really about his journey."
It starts with Islamabad and leads us to different places of Pakistan holding various cultural elements. "It shows the relationships between man and machine, it is about dreams and fears. And it's written by Umair himself so it's very close to our hearts," remarked Parwez.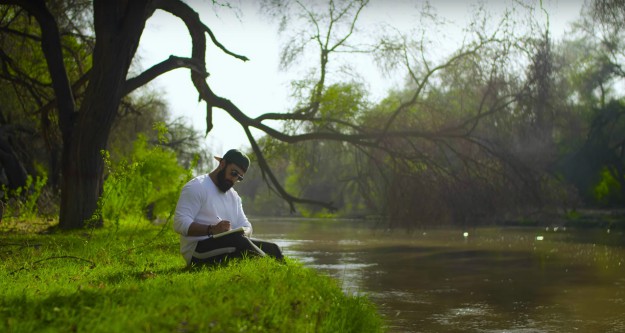 Jaswal had revealed that it took 90 to 120 days to finish filming since Pakistan's weather is so unpredictable. "You have smog in Lahore, heat in Sindh and the ultimate heat in Balochistan. We had to spread it out and could only shoot when it was possible," he said.
Perwez, on the other hand, encouraged everyone to watch it in 4k – given the makers had gone the extra mile to bring out that cinematic feel.
The first episode of Raahi will release on YouTube on Eid, August 1, 2020.
Have something to add to the story? Share it in the comments below.
COMMENTS
Comments are moderated and generally will be posted if they are on-topic and not abusive.
For more information, please see our Comments FAQ