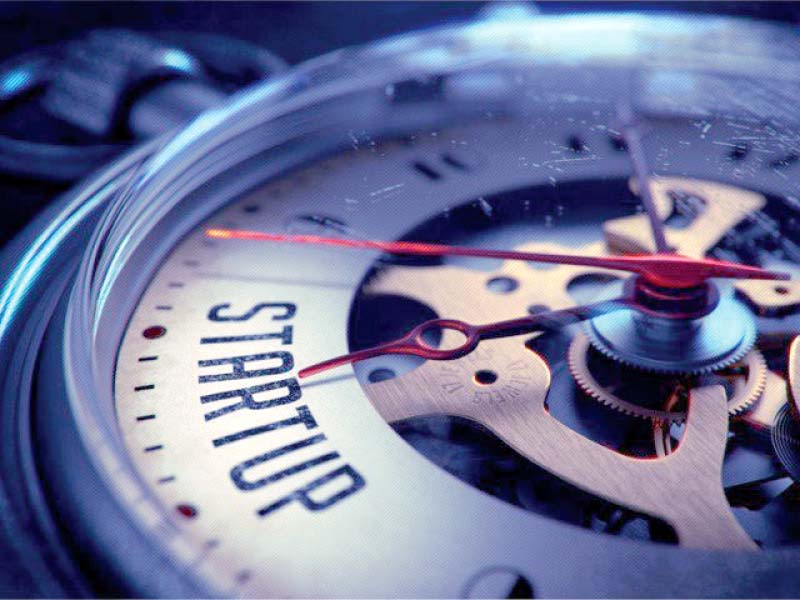 ---
Post-Covid-19 scenario: More IT-driven start-ups needed
Experts say industry will have to reemerge with new parameters and practices
---
ISLAMABAD:
Experts have expressed the opinion that the industry would have to reemerge with new parameters and practices based on knowledge economy compared to the previous human resources-centric practices.
Pakistan needs to develop a comprehensive framework for a new industrial look by incorporating new technologies. Poverty-stricken and resource-deficient Pakistan needs to develop more IT-driven start-ups to engage youth for productivity.
They mentioned that pre-emptive measures would be crucial to avoid Covid-19 spread in clusters. UN organisations are engaged with the federal government and the Planning Commission for developing and finalising the Standard Operating Procedures (SOPs) for different types of industries including small and medium enterprises (SMEs).
This was discussed at a webinar on the "Industrial Outlook in the New Normal - Risks and Challenges for Pakistan".
Talking about the impact on the industry post-Covid-19, United Nations Industrial Development Organisation (Unido) National Programme Coordinator Masroor Ahmed Khan said unemployment and poverty would go high in the first phase where national gross domestic product (GDP) and exports would suffer severely.
"Food processing and packaging, consumer goods, provision of logistics services, e-commerce, health technology, promotion of digital world and tourism will have immense opportunities for all tech-savvy people."
He added, "As we navigate the current threats to human wellness, to economies and to the planet, the timely adoption of sustainable consumption and production (SCP) patterns is a key to building back stronger and more resilient societies."
The Unido official added that in the wake of the coronavirus outbreak, choosing more efficient production methods and better use of natural resources was one of the most effective ways to reduce the impact on environment while simultaneously advancing human wellbeing.
Speaking on the occasion, PIDE University Faculty Head of HR and Business Nadeem Ahmed Khan said, "Human reliance on machines and robots will be enhanced in the new normal. Since there will be least human interference preferred, it will result in lesser number of Jobs. Systems will be automated and will be made functional with lesser human interference."
He said the world was already of the view that robotic medicine may be the weapon the world needed to combat the coronavirus.
Khan added that critical thinking, complex problem solving, creativity, interdisciplinary knowledge, automation systems and design would be the requisite skills in the job market.
He said the "work from anywhere" concept would prevail, which would work by forming virtual teams for carrying out tasks using virtual platforms.
"This will boost creativity and productivity. Artificial intelligence, machine learning, control systems, data science and big data will be the most emerging fields of the future."
Mentioning the relevant skills needed in the post-coronavirus era, he cited adaptability and flexibility to the new environment, creativity and innovation, data literacy, critical thinking, digital and coding skills, leadership with new vision, emotional intelligence and committing to a lifetime of learning new ways and means that would remain relevant in the market.
Devcom-Pakistan and DTNTV Director Munir Ahmed said Pakistan needed to urgently jump into the revamp of industries at different tiers to mitigate the adverse impact of Covid-19.
"So far, we see no vigorous plans on the front. Slow pace will hamper economic activities and growth at all tiers. We need to learn from the Chinese cottage industry model to uplift poor from the poverty line. It will also improve macroeconomic indicators."
Pakistan Workers Federation Assistant Secretary General Shaukat Ali Anjum said his organisation was more interested in SOPs implementation to ensure the health and safety of workers, as to how owners of the industries implemented the SOPs and who was going to monitor in true letter and spirit.
Published in The Express Tribune, July 29th, 2020.
Like Business on Facebook, follow @TribuneBiz on Twitter to stay informed and join in the conversation.