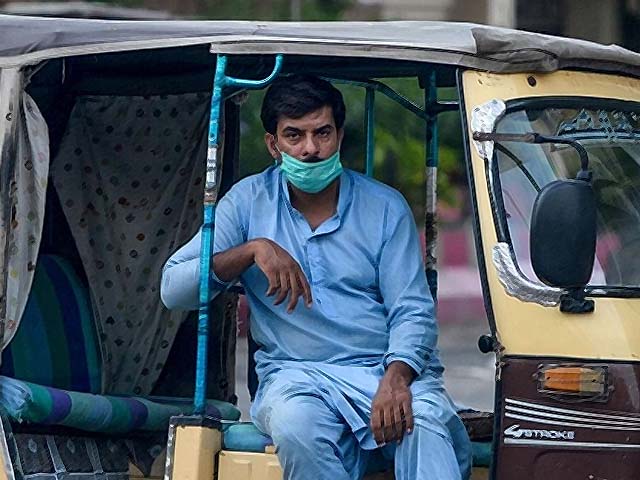 ---
LAHORE:
Punjab Information Minister Fayyazul Hassan Chohan on Monday said that a strict lockdown would be imposed across the province from Monday night till next Wednesday (August 5).
The provincial minister added that the same SOPs of Eidul Fitr's would be implemented on Eidul Azha as well. The matter regarding the re-opening of restaurants and theatres would be discussed after Muharram, he added.
The proposal to close the markets was made by the Provincial Health Minister Dr Yasmeen Rashid which was unanimously approved by Punjab government's anti-coronavirus committee.
Secretary Primary and Secondary Health Care Captain (retd) Muhammad Usman would issue a notification today.
On July 26, Special Assistant to the Prime Minister on Health (SAPM) Dr Zafar Mirza warned that a gradual fall in coronavirus cases across the country could be reversed in the near future if people do not follow health precautions during, and ahead of Eidul Azha.
"We will certainly be facing challenges on Eidul Azha, and Ashura, which may lead to another spike in coronavirus outbreak," said Mirza while addressing a media in Islamabad.
Citing examples of Covid-19 resurgence in several countries, the SAPM cautioned that Pakistan could face a similar situation if "people act in the same manner they did on Eidul Fitr."
He was referring to an exponential increase in the number of cases after the government relaxed lockdown restrictions in May on the eve of the celebration at the end of Ramazan.
Pakistan will start celebrating Eidul-Azha on August 1, whereas Ashura, the 10th day of Muharram, the first month of the Islamic calendar, is likely to begin on August 20, subject to the sighting of the moon.
Mirza said that virus-linked fatalities have reduced by 80 per cent during the last few weeks. However, he warned, public gatherings, and ignoring precautions could ruin the "achievement."