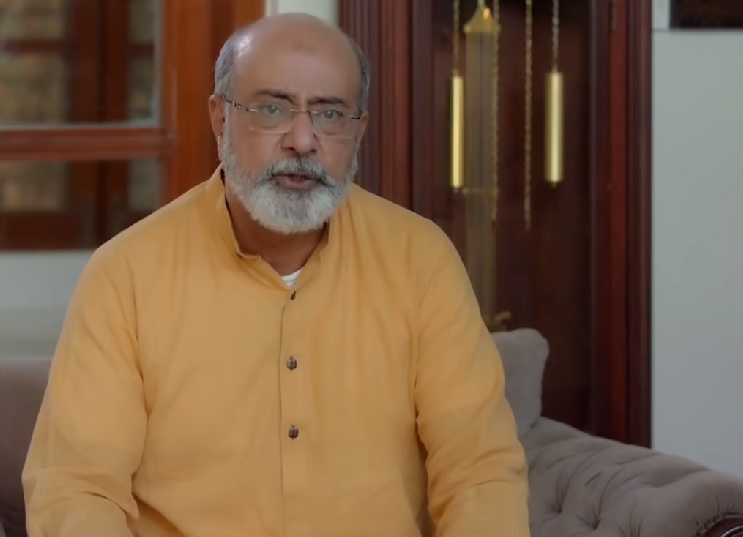 ---
Veteran actor Mohammad Ahmed has been an integral part of Pakistani showbiz for over two decades now. The Cake star has given notable performances in various shows and films but most recently, recently appeared on film-maker Rafay Rashidi's live session to talk about his life, career and the state of the local entertainment industry.
One thing Ahmed pointed out is how often, senior actors have to wait on sets for hours before the younger artists show up and filming can begin. "We are senior actors. We are in the habit of being punctual. If we are on time on sets, sometimes, we have to wait for more than six to eight hours for the younger stars," he said.
"Six to eight hours? That's too much time! It's just a lot of time to be waiting for some young professional," Rashidi responded, to which, Ahmed replied, "Times have changed. I have no authority to tell a new artist anything or that they have been wrong."
The Punjab Nahi Jaungi supported his argument with a personal experience. "Once, I was working on a project with a new artist and she was late for about four-and-a-half hours. I asked her assistant and you will not believe the things that the young actor said to me! I don't think I can ever repeat them again. She called me out in front of some 20 people. She didn't recognise me, so I told her that I'm of your father's age. She still went on and insulted me."
Ahmed has had two such experiences now and decided to keep mum henceforth. "Everyone has their self-respect. One has to respect the age. But when even that doesn't happen, then what else can I even say?"
Rashidi then asked what measures Ahmed thinks should be taken to change this. He replied, "The first thing we have to do is stop this parchi system and put an end to nepotism in the industry," he replied. "We have these new kids who are so well educated. We should give them a chance as well. They will change the layout of this industry. They are so well mannered, so organised, and so professional. These newcomers who have studied film-making are brilliant. They should try their hands in the industry. This should be a fair game. We need to bid farewell to nepotism."
According to Ahmed, nepotism is the reason behind the doom of many systems and cultures throughout history. "It has happened before and it will happen again," he said.
The Suno Chanda star also spoke of how an actor's fair complexion doesn't warrant his/her acting prowess. "If you have a fair complexion, that doesn't mean you are a great actor. Your fair skin doesn't justify your skills. Similarly, being vulgar doesn't mean you are a great star. This isn't art," he remarked. "We need to get rid of corruption from the showbiz as well. The newbies are literally begging for work. We need to make sure they get a chance."
Have something to add to the story? Share it in the comments below.
COMMENTS (1)
Comments are moderated and generally will be posted if they are on-topic and not abusive.
For more information, please see our Comments FAQ