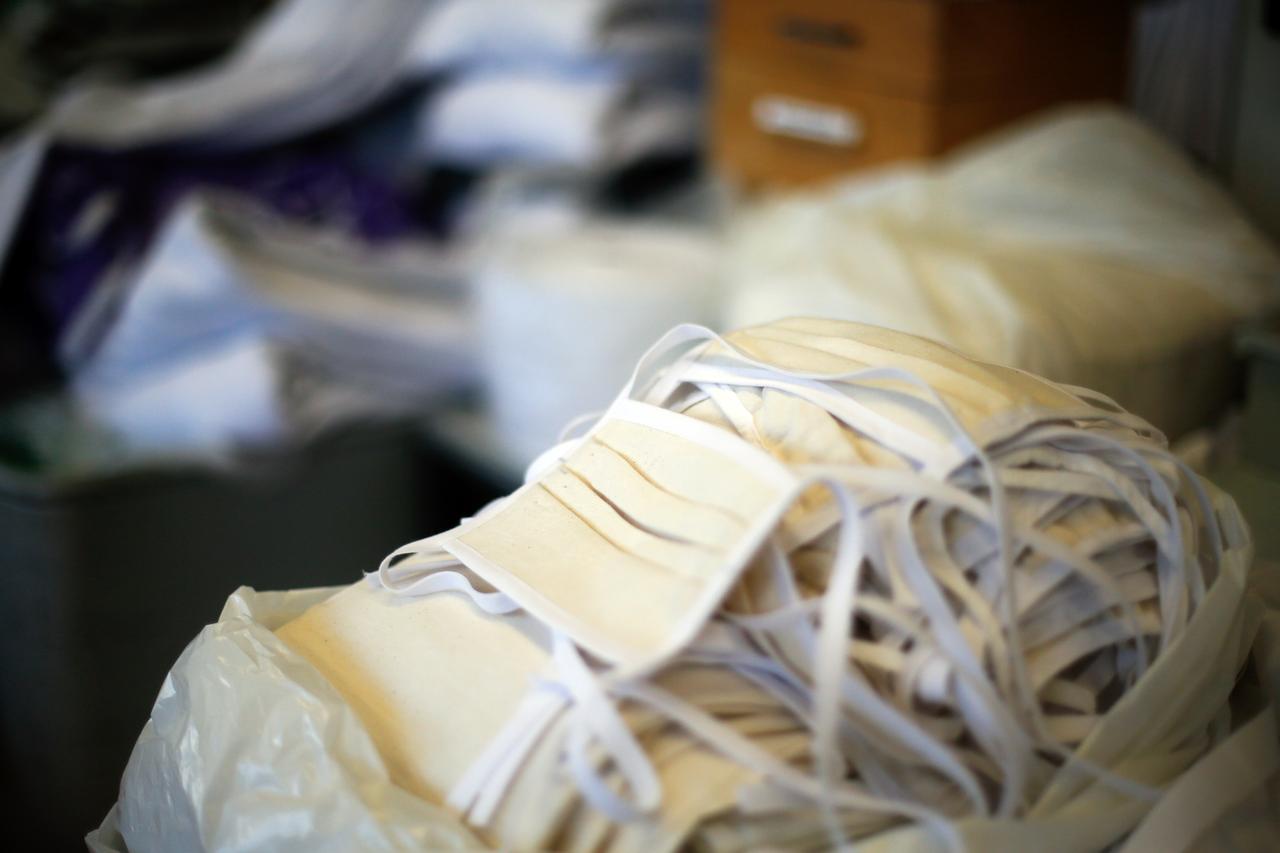 ---
KARACHI:
Small and medium enterprises (SMEs) specialising in disposable mask manufacturing have asked the government to allow them to export as local demand for masks is on a decline.
The three-ply mask, which is also known as non-surgical mask or disposable mask, remained a highly demanded commodity in the past few months as the country was in grip of the coronavirus.
"The price of a box, containing 50 masks, soared to as high as Rs1,200-1,800 from its original price of Rs150 only," said Muzammil Shujaat, a mask manufacturer in Karachi. "Before Covid-19 only certain institutions such as hospitals used the mask."
Looking at the high demand and loss of business in other sectors, many firms decided to enter the mask producing business, however, now that the coronavirus cases in Pakistan are seeing a dip, people are foregoing the purchase of mask and demand has plunged substantially.
Manufacturers have stopped producing masks as they are incurring losses while the price is expected to fall back to Rs150 per box.
"There are firms having leftover inventory of one million masks," Shujaat said. "They will have to cease production if government does now allow them to export."
He considered it a crucial time to begin export masks and earn valuable foreign exchange because there are regular enquiries from the Gulf, Middle East and European countries and Pakistani samples have been approved by them.
"Prospective overseas buyers have liked our quality, which is at par with international standards and the price is also competitive," he said. "This opportunity needs to be availed promptly without loss of time." He voiced fear that if Pakistan wasted time in permitting export approval, overseas buyers might set up their own units or buy from some other country.
Moreover, he said, the scare and panic is disappearing and demand is reducing hence it is vital to begin exports immediately.
The Union of Small and Medium Enterprises (Unisame) has requested Adviser to Prime Minister on Commerce Abdul Razak Dawood to immediately permit export of face masks to global destinations having considerable demand.
Unisame President Zulfikar Thaver argued that Pakistan had sufficient stock due to surplus production to meet domestic demand if the situation takes a U-turn.
A huge number of face mask manufacturers had approached Unisame to contact the Ministry of Commerce for permission to export their inventory because massive stocks of unsold masks are piling up.
"In anticipation of extraordinary demand, firms made heavy investment and installed expensive machinery to enter the mask production segment, which resulted in over production," said Thaver. "Now they are left with surplus stocks and market demand remains saturated with prices falling by each passing day."
The domestic market is well covered and no orders are pending for deliveries, he pointed out.
Published in The Express Tribune, July 26th, 2020.
Like Business on Facebook, follow @TribuneBiz on Twitter to stay informed and join in the conversation.