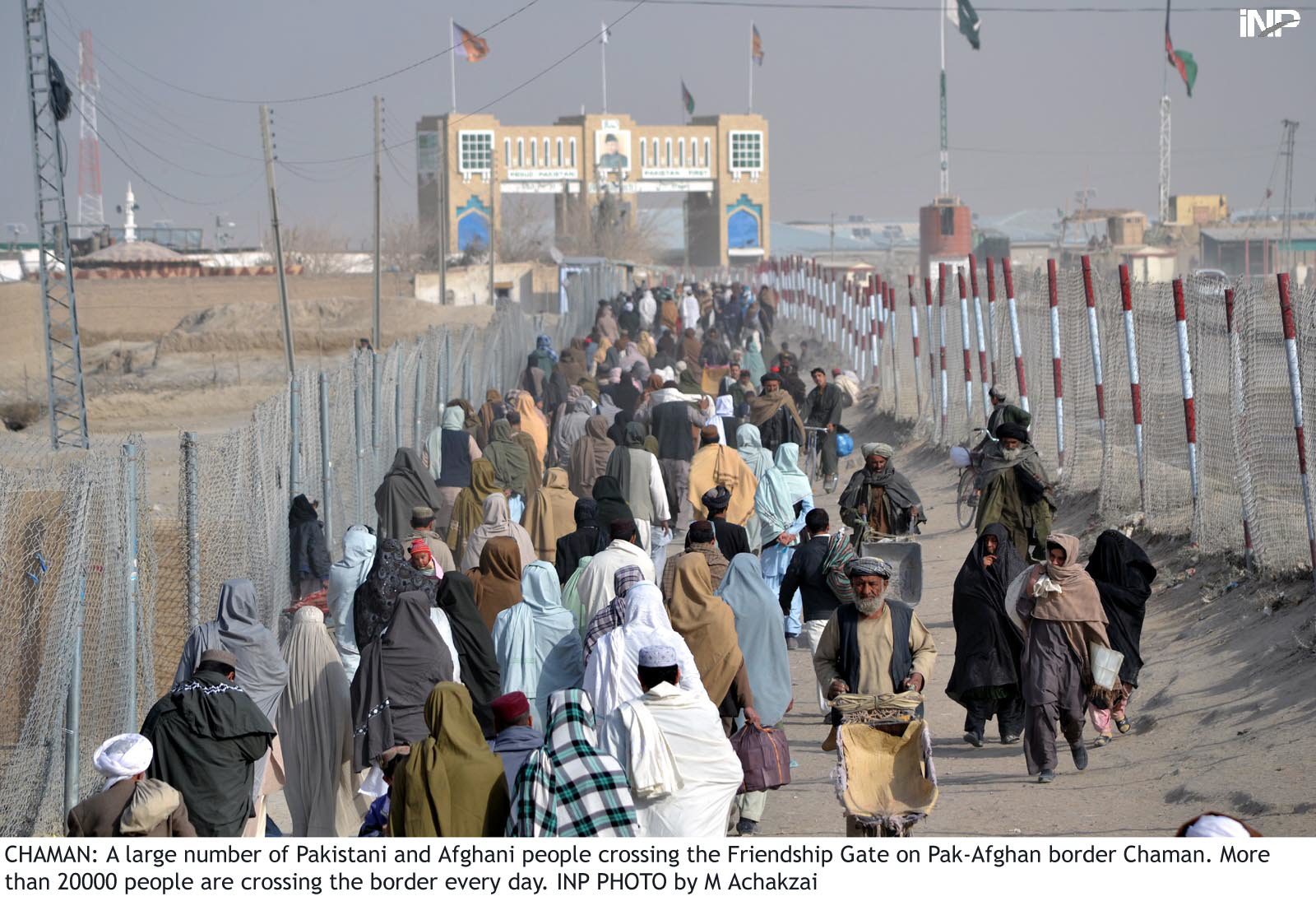 ---
QUETTA:
Pakistan Afghanistan bordering area Chaman has been opened temporarily on Wednesday till Eidul Azha for transit trade, import and export and movement of NATO supplies.
The trade between the countries at the border was suspended due to closure of border for more than four months due to coronavirus outbreak leaving more than 100,000 people of Chaman jobless.
Earlier, Quetta Chamber of Commerce and Industry (QCCI) had filed a case in Balochistan High Court against the closure and maintained industry and trade, import and export and services had come to a halt and the traders were near bankruptcy due to the closure of Chaman border and non-rehabilitation of Badini border.
Besides, All Parties and Traders Alliance were protesting on Pak-Afghan border highway for 50 days against the closure of the border. The demonstrators had blocked the trade on the highway through putting barricades on the road.
Talking to media, Sadiq Achakzai, a tribal leader, maintained activities at the border have been resumed for people who were stranded on both sides of the border so that they could celebrate Eidul Azha at home.
Meanwhile, Special Assistant to Prime Minister on Establishment Arbab Shahzad said the coronavirus has badly impacted on the interests of traders and businessmen, especially in and around Pak-Afghan bordering area of Chaman.
"A priority of Pakistan Tehreek-e-Insaf government is provision of trade facilitation and ease of doing business for exporters and importers which will increase bilateral trade between Pakistan and Afghanistan," said the SAPM on Wednesday while addressing a meeting on the closure of Chaman border at Parliament House in Islamabad.
The attendees of the meeting included lawmakers Shandana Gulzar, Mohsin Dawar, Ali Wazeer, Sadiq Shaikh, Nafisa Khattak and officials from Ministry of Commerce, Ministry of Interior, Ministry of Health and Ministry of Finance.
During the course of meeting, the attendees proposed talks between traders and businessmen with the provincial authorities regarding the issues faced by the former. They also decided to recommend the provincial and district authorities to facilitate locals on immediate basis.
Another meeting of a task force was held on Pak-Afghan Parliamentary Friendship Group related issues of tracking and scanning of containers destined for Afghanistan. The meeting was chaired by lawmaker Yaqoob Sheikh and the members noted the scanning and tracking of containers should not be a hurdle for trader.
(WITH INPUT FROM NEWS DESK)
Published in The Express Tribune, July 23rd, 2020.