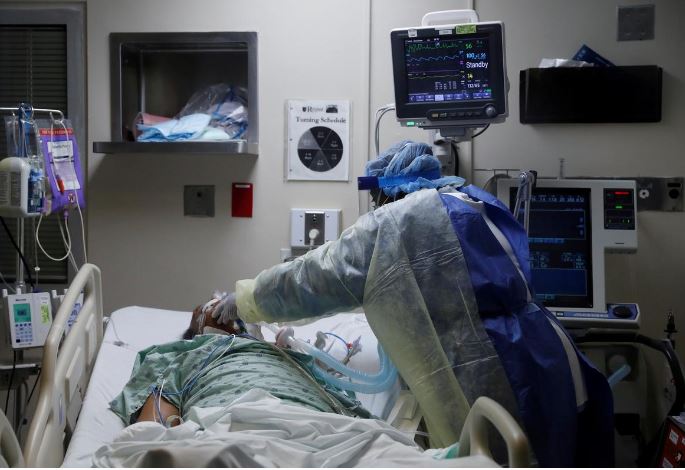 ---
KARACHI:
The metropolis saw an increase in Covid-19 incidence on Wednesday, reporting 714 of 1,109 cases from Sindh, after a transitory slump in the emergence of new cases.
In a statement issued on the day, Sindh Chief Minister Syed Murad Ali Shah said that of 714 cases in Karachi, 302 were reported from Central district, 200 from East district, 94 from South district, 87 from Korangi, 39 from Malir and 31 from West district, raising the province's virus tally to 115,213.
Over the past days, though the metropolis continued to record the highest number of coronavirus cases in the province, a decline was observed in the incidence of the infection. However, as of Wednesday, the cases peaked again, more than doubling from the cases reported on the previous day.
On Tuesday, a total of 324 new cases were detected in the metropolis, while Monday saw only 179 cases emerging in the provincial capital, which has accounted for approximately a third of the country's infections.
Besides, total 19 coronavirus-related deaths were reported in the province on the day, the CM said, adding that following this death toll had climbed to 2,060.
Meanwhile, 1,929 more patients recuperated, increasing the total number of recovered Covid-19 patients to 96,226, the CM stated.
He said that this left 16,927 patients under treatment, with 16,165 in home isolation, 61 in quarantine centres and 107 in hospitals. Among them, 495 are critically ill and 72 on ventilators, he added.