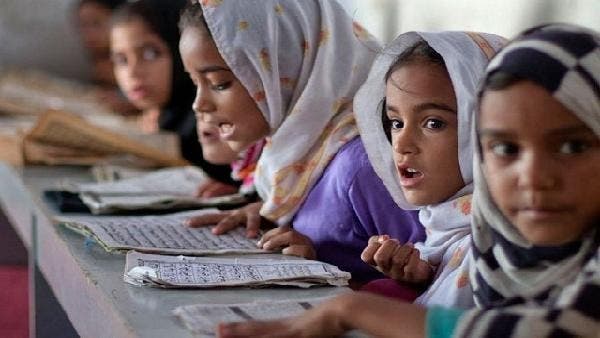 ---
KARACHI:
Schools in Sindh will not open from August 15 owing to the health and safety of children, while legislation on the coronavirus will be enacted soon by the Sindh government, revealed Sindh government spokesperson Murtaza Wahab during a press conference at the Sindh Assembly Auditorium on Tuesday.
Wahab maintained that the Sindh government would, "not compromise on children's health" nor would it "allow the private school administrations to do so."
He further added that the spread of Covid-19 has been under control in the province with the help of people and due to the better policies of the Sindh government. He claimed that the rate of Covid-19 patients was decreasing in Sindh, while healthcare capacities were continuously being improved.
Provincial breakdown
Wahab held firm that the number of cases in Sindh until July 21 was 113,000, while the number in other provinces was only much lower due to the lack of testing. He said 450,000 tests had been done in Sindh while in Punjab, which had a much larger population, about 400,000 tests had been carried out. However, he added, "the federal government misrepresented this and claimed that the figures were higher in Sindh due to the poor policies of the provincial government."
Wahab further stated that Sindh also had a higher recovery rate, with 82 per cent of patients having recovered. He also pointed out that the death rate among patients was lower in Sindh than all other provinces and concluded that "blaming won't do anything, as the statistics show that the Sindh government's strategy regarding the coronavirus has been successful."
Published in The Express Tribune, July 22nd, 2020.