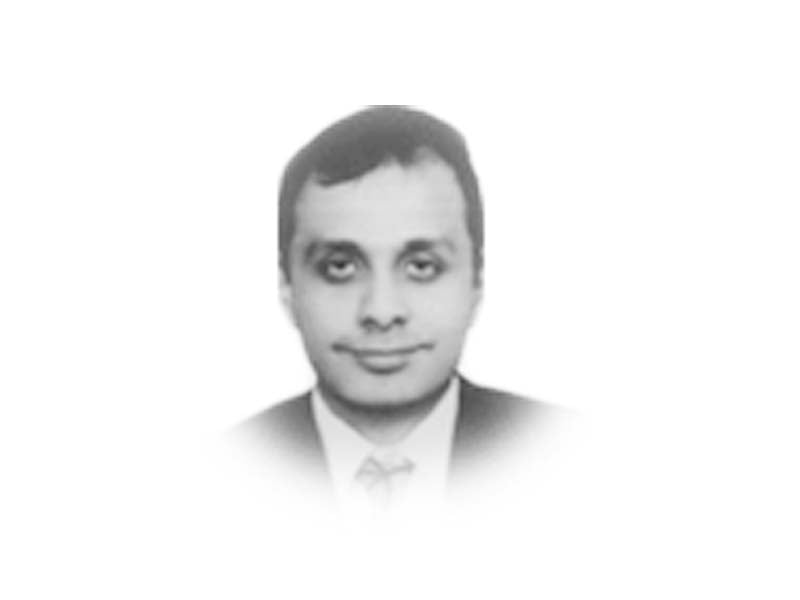 ---
The Chinese factor is pivotal in the brewing new world order. The US-China trade balance in goods has remained heavily tilted in favour of China hovering between $300-370 billion from 2014-19, reaching its peak to $418 billion in 2018. President Trump made this deficit one of his rallying points during his presidential campaign. While flexing his muscles with other trading partners President Trump followed through on this tirade against China by imposing tariffs on Chinese exports. While President Trump accused China of unfair trade practices and intellectual property theft, the Chinese government saw this as US efforts to thwart China's rise to global economic powerhouse. Consequently, the US imposed tariffs on more than $360 billion of Chinese goods, and China has retaliated with tariffs on more than $110 billion of US products.
Diplomatic efforts to prevent escalation of trade war were successful and both countries signed a trade deal on January 15, 2020. Commonly known as 'Phase I trade agreement', the deal envisaged major concessions by China by committing to increase US exports and doubling down on intellectual property theft. Already, the US government has started pointing fingers at China for not honouring its commitments.
China's unveiling of BRI project in 2013 has also unnerved the US on various counts. This vast collection of development and investment initiatives would stretch from East Asia to Europe, significantly expanding China's economic and political influence. Outreach of the programme is mindboggling to say the least. President Xi's vision includes creating a vast network of energy pipelines, highways and railways both westward — through the mountainous former Soviet republics — and southward, to Pakistan, India, and the rest of Southeast Asia.
To date, more than sixty countries — accounting for two-thirds of the world's population — have signed on to projects or indicated an interest in doing so. Morgan Stanley has predicted China's overall expenses over the life of the BRI could reach a whopping $1.2-1.3 trillion by 2027, though estimates on total investments remain sketchy since the projects remain shrouded in relative secrecy.
The US along with India feels that the BRI may be a Trojan horse for China-led regional development and military expansion. Under President Donald Trump, Washington has raised alarm over Beijing's actions, but it has struggled to offer governments in the region with a more appealing economic vision. Despite humming and hawing, the US has not been able to offer an alternative economic development plan to dissuade participating countries from joining the Chinese bandwagon.
International dominance of dollar has been a source of stability for US economy and has gone a long way in maintaining US influence on global economy. The US fears that this project would expand the international use of Chinese currency, the Renminbi, suffuse Chinese culture and language across a sizable portion of the globe.
Another mounting concern for the US is gradual accumulation of US debt by China. China has steadily accumulated US Treasury securities over the last few decades. By end 2019, the Asian nation owns $1.07 trillion, or about 5%, of the $23 trillion US national debt, which is more than any other foreign country. The trade war between Beijing and Washington had stoked serious concerns in financial markets that China might opt to dexterously manipulate its holdings of US treasuries in retaliation for the imposition of tariffs. Although a remote possibility, analysts often predict what would happen if China exercised the so-called "nuclear option", choosing to dump large pool of US treasuries destabilising world financial markets, driving interest rates higher spiking the borrowing costs for the US. There is also a counter argument that China may never exercise the nuclear option because a nosedive in US bond prices also would bring down the value of China's remaining treasury holdings. Also, the yuan is not fully free floating. Beijing uses its treasury holdings as a key tool to stabilise the yuan particularly against the dollar.
Two recent developments appear to be hastening the shift to a multipolar world. Covid-19 has ravaged across the globe in recent months and has been met with varying degree of response by different countries. While the virus originated in China and spread at a phenomenal pace, it was quickly contained by the Chinese government by imposing stringent lockdown in affected cities. The world, led by the US, castigated the Chinese for procrastinating in disseminating the news and data fudging. However, Chinese response to local containment of virus was immaculate. After strict lockdown of 76 days, the epicenter of the infection, Wuhan, was opened under stringent precautions. Some new infections were reported later in Wuhan and Shulan in May 2020 but swift containment response halted spread of the infection. Chinese government dispatched medical personnel and protection equipment to a number of countries battling with the virus.
On the contrary, the US response to the epidemic has been sketchy and replete with contradictions. Vacillating between lockdown and opening up the economy, the US has become the global hotspot of the coronavirus infection. With more than 2.6 million infected cases and 128,000 deaths, the US health systems have been overwhelmed with patient intake. The US economy has contracted at an unprecedented rate of 4.8% with more than 40 million people filing for unemployment benefits. More than 100,000 small businesses have closed forever while 7.5 million are at risk of closure. As the coronavirus spreads like wildfire across the US, economic consequences are becoming unbearable for the country. Stark contrast between China and the US regarding management of Covid-19 would have far reaching consequences on long-term economic output. While the Chinese economy opens and gears up for full capacity, the US economy continues its downward spiral. This alone has the capacity of changing the future economic trajectory of each country.
Yet another issue being faced by the US is manifest polarisation of society. Recent death of a black American, George Floyd, at the hands of police in Minneapolis, Minnesota was caught on camera and sparked a wave of protests across the US. Some of these protests became violent and looting coupled with arson ensued in many areas. Black and white protesters clashed with each other on some occasions. There had been increased clamouring against police excesses and racial discrimination even before this incident but this incident alone has blown the lid over simmering black population. There are calls for defunding the police and for funding black communities. The crisis, if managed properly, may lead to integration of black people and minorities in the mainstream. However, mismanagement of the crisis may lead to disruption of order, violence and further marginalisation of black people.
The gist of argument is not to suggest that the US is on a path of destruction or that her role as a superpower is doomed. It is only to suggest that the neorealist theory of restoration of balance of power is now drifting into full swing. With the dwindling US power, China and Russia are surely gaining space in the global arena. A unipolar world is being gradually replaced by a multipolar world with competing powers and Covid-19 pandemic seems to be catalysing this transition.
Published in The Express Tribune, July 21st, 2020.
Like Opinion & Editorial on Facebook, follow @ETOpEd on Twitter to receive all updates on all our daily pieces.
COMMENTS
Comments are moderated and generally will be posted if they are on-topic and not abusive.
For more information, please see our Comments FAQ