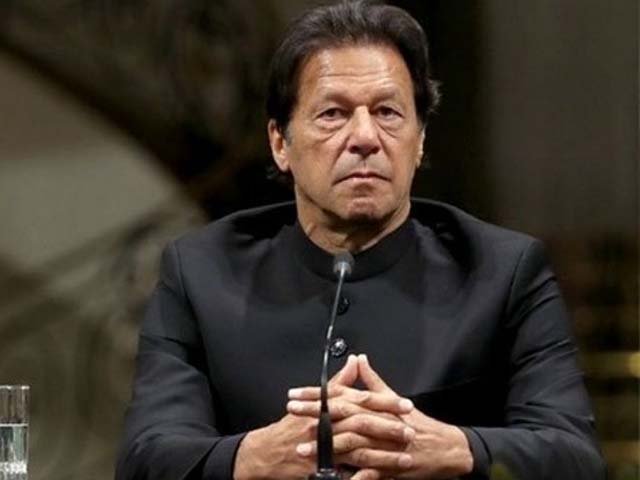 ---
KARACHI:
Opposition parties on Sunday launched a broadside against the PTI-led federal government for appointing special assistants to the prime minister holding dual nationalities and permanent residency of other countries despite PM Imran Khan's stance in the past that such individuals should not run government affairs.
A day earlier, the government went public with the assets and nationalities of all 15 special assistants to the prime minister – bringing to light that seven of them were either dual nationals or held another country's permanent residency.
Sharing a video of the prime minister's views on politicians and lawmakers holding dual nationalities in the past, PML-N spokesperson Marriyum Aurangzeb tweeted that "His [PM Imran] hypocrisy is shameless as his duplicity is destroying a nation. All Imran Khan is missing is a flute".
In a separate statement, she demanded that the prime minister and the SAPMs should resign.
The PML-N spokesperson questioned the premier's move to allow people with dual nationalities to make decisions about the fate of the country.
The blamed the SAPMs with dual nationalities and permanent residency of other countries for the hardships being faced by people including the economic downfall and unemployment.
PPP's Senator Sherry Rehman pointed out that in the past PM Imran had repeatedly opposed government aides, advisers and ministers who had sworn an oath of allegiance to another country. "What happened to #MadeinPakistan?" she wrote on Twitter.
Sindh government spokesperson Murataza Wahab described the presence of individuals with dual nationalities in the federal cabinet a "security risk".
He added that the Constitution did not allow dual nationals to be part of the cabinet or become lawmakers.
PPP MNA Nafisa Shah demanded that the government should inform the nation about the action being taken in the wake of the disclosure of the new information.
She questioned as to how those who had pledged their allegiance to another country could be expected to be sincere with Pakistan.
She noted that prime minister staunchly opposed the inclusion of duals nationals in the cabinet. "Half of his cabinet has turned out to be filled with dual nationals," she added.
The details of the SAPMs' assets and nationalities have been put up on the website of the Cabinet Division. Information Minister Shibli Faraz tweeted that the information had been made public on the instruction of Prime Minister Imran Khan.
Before coming to power, Premier Imran was in favour of keeping a small cabinet but the size of the cabinet has now reached about 50, including federal ministers, ministers of state, advisers and special assistants.