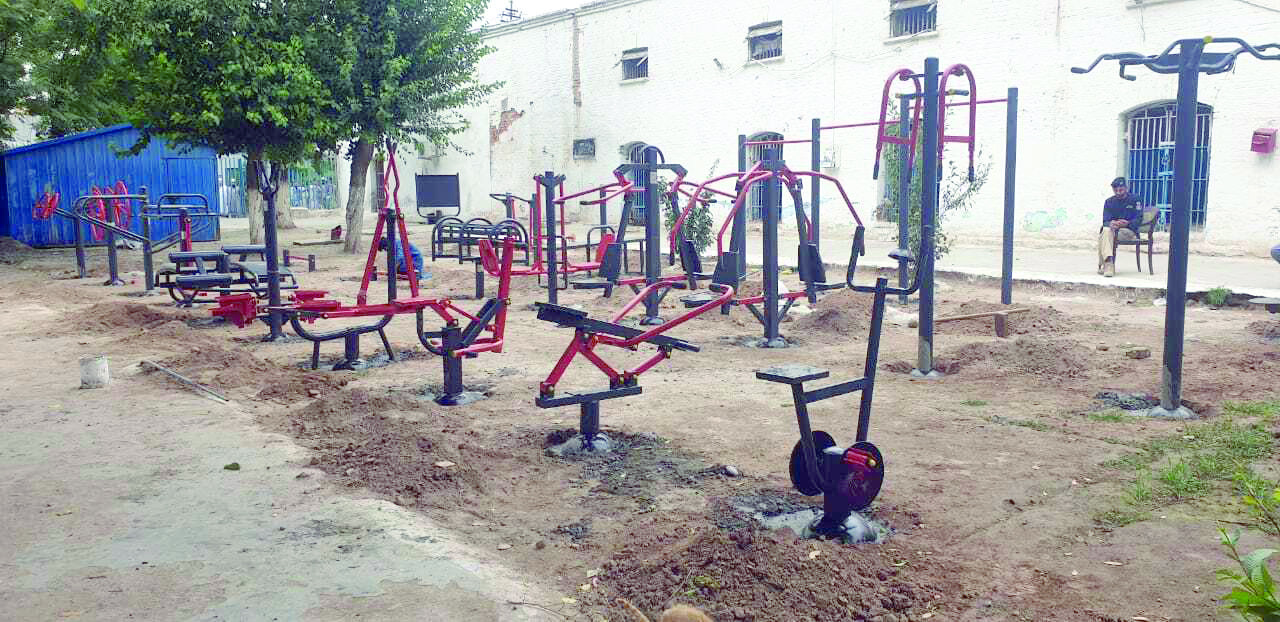 ---
Felon fitness: K-P to introduce outdoor gyms in prisons
K-P govt unveils plans for open-air gyms and sports complexes for prisoners
---
PESHAWAR:
While certain rough estimates suggest that Pakistan houses over 100 prisons, most of these detention facilities are known to be overcrowded with no regard for inmate well-being. As per the World Health Organisation (WHO) and the International Red Cross, in such cases, factors including lack of privacy and meaningful activities can have severe implications on the inmates' mental health.
However, in a bid to provide prisoners an environment conducive to positive change, Khyber Pakhtunkhwa Chief Minister Mahmood Khan has launched a plan to introduce open-air gyms to the province's prisons.
The inclusion of these fitness centres in prisons is expected to prove beneficial for inmates' mental and physical health through access to meaningful activities like exercise and fitness training. In addition to that, keeping with the need of the hour, the placement of these gyms outdoors also enables them to be safer to use in times of Covid-19.
According to Inspector General Prisons Masoodur Rehman, as per the plans first, an open-air gym has already been set up in Peshawar's centeral jail, while more such gyms are expected to be set up in prisons across the province. "Admittedly, we do not have fitness trainers or coaches in our prisons, but we are expecting the sports department is expected to fill in. The sports staff will receive the required training, which they will then use to assist the inmates."
Speaking to The Express Tribune Director General Sports Asfandyar Khattak shared that the open-air gym program is one among many initiatives for inmate well-being, which the provincial government has been working. "There already are a few open-air gyms in the province, like the one set up at Abbottabad's Qayyum Sports Complex and the same concept is now being introduced in prisons.
So far, a gym has been set up in Peshawar Centeral Jail at the cost of Rs 2.2 million, and there are also plans to provide inmates with additional sports facilities to help them better utilise their time," said Khattak.
"For instance, a badminton hall is being constructed in Mardan Jail at a cost of Rs 10 million. Upon completion, this project will grant the prison's population access to healthy, meaningful activities which hoped to have a positive impact on them and help them become contributing member of society when released," he added.
Published in The Express Tribune, July 20th, 2020.