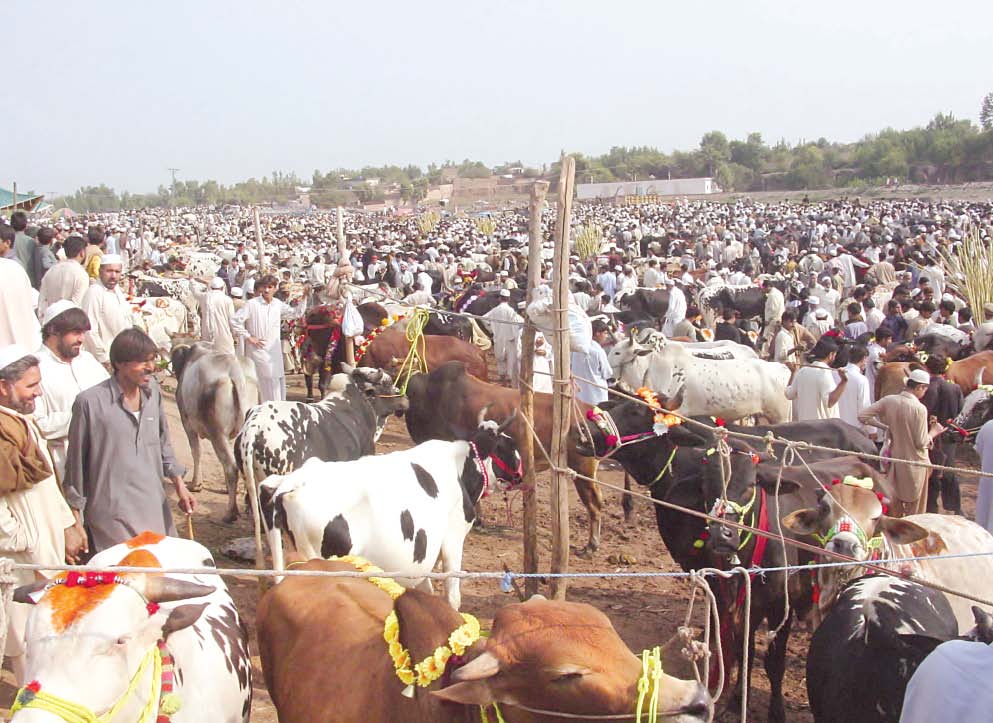 ---
Despite fall in Pakistan's Covid-19 infections in recent weeks, officials are wary of second spike in Covid-19 cases following Eidul Azha, which is expected to fall on July 31 and draws millions to crowded livestock fairs, shopping bazaars, mosques, family gatherings and ritual animal slaughtering.
According to a report published in The Washington Post on Sunday, officials worry that people will abandon masks and social distancing and rush into crowded holiday settings as virus cases have begun to ebb.
The report said nobody in the government is breathing a sigh of relief and a sterner official attitude now prevails to prevent the second spike in coronavirus cases.
With the economy badly damaged and provincial governments imposing repeated closures of restaurants, wedding halls and entertainment venues, many Pakistanis are also desperate to get back to work and business.
Prime Minister Imran Khan, while reluctant to impose a nationwide lockdown, initiated a policy of two-week "hot spot" lockdowns in hundreds of communities where the virus had spiked. He also asked the military to assist in the fight, and its involvement in logistics, security and surveillance helped to flatten the coronavirus curve.
The past several weeks have seen fewer than 2,200 new cases and 70 deaths on an average day.
In addition to reminding people to keep wearing masks and maintaining social distance, the government has issued new instructions on holiday behavior, such as avoiding the custom of greeting friends and relatives with an "Eid embrace." It has issued separate rules for visiting the muddy markets where people buy and sell goats, sheep and cows for religious sacrifice. Sellers are being urged to arrange online purchases when possible.
"Any carelessness in observance of precautionary measures during Eidul Azha may lead to a fresh spike in coronavirus cases," warned Planning Minister Asad Umar, who also heads National Command and Control Center (NCOC).
Critics have attributed the lower infection rate to reduced testing, but Asad said greater public cooperation had led to a significant drop in the number of positive test results.
The involvement of the military has added both manpower and authority to the effort. Under a joint command center, army and civilian leaders meet regularly. Soldiers help enforce local lockdowns, and the army-run Inter-Services Intelligence agency is using surveillance to improve contact-tracing efforts.
The report originally publihsed in The Washington Post