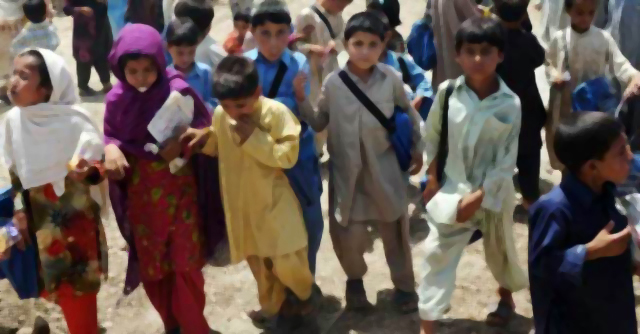 ---
KARACHI:
Over 3,000 children and 22,500 people over the age of 50 have been infected by coronavirus in Sindh to date, according to provincial government spokesperson Murtaza Wahab.
"In Sindh, so far 3249 children under the age of 10 and 22,554 people above the age of 50 have been infected by Covid-19," tweeted Wahab on Sunday.
The spokesperson reiterated that people should avoid going out unnecessarily and exercise all precautions. "The infection rate has come down but we have to ensure there is no spike during Eidul Azha," he said.
He also stressed the use of masks as well as the importance of wearing them correctly. "Most people keep their masks around their chin area, which can be dangerous," he said.
The use of masks has been actively propagated by the World Health Organisation and other experts, along with other measures, to reduce the transmission of the deadly virus.
Meanwhile, Sindh Chief Minister Murad Ali Shah said in a statement on the day that the province had reported 889 new Covid-19 cases in the past 24 hours, bringing the provincial virus tally to 113,007 infections. A total of 7,977 samples were tested on the day, with a positive rate of 11 per cent.
Furthermore, he added, 19 more patients had succumbed to the contagious disease, pushing Sindh's death toll to 1,993. As many as 654 people also regained health overnight, pushing the number of recoveries in the province to 92,037 – a recovery rate of 81 per cent.
The CM stated that 18,977 patients were under treatment at present, with 18,169 of them in home isolation, 65 in isolation centres and 743 admitted to different hospitals. Of them, 525 patients were reportedly in critical condition and 74 had been shifted to ventilators.