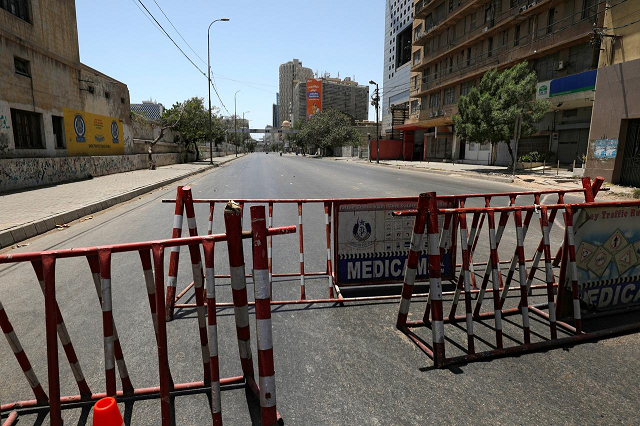 ---
KARACHI:
As the pandemic continues to rage on, the Sindh government has extended the coronavirus induced lockdown measures currently in place in the province by another month.
The current measures will remain in place till August 15, according to a notification issued by the Sindh home department on Thursday.
The directives come in the wake of the emergence of another 1,140 coronavirus cases in the province and 25 more contagion-related deaths on Wednesday. Following this, the total number of positive cases reported in Sindh so far rose to 108,913 and Covid-19 death toll climbed to 1,888. Besides, 4,872 patients recovered from the infection overnight, raising the total number of recuperated patients in the province to 70,292.
The notification specifies that the decision has been taken in accordance with the discussions held at the National Command and Control Centre (NCOC) and the last meeting of the National Coordination Committee (NCC) dated June 1, and if changes are decided upon after consultation with the same, they will be notified accordingly.
Earlier, reiterating that the threat of the virus had increased rather than subsiding, the provincial government had extended the measures till June 15.
In continuation of the June 15 orders, Covid-19 hotspots in Sindh may see all activity restricted on the orders of the Sindh government or district administration, if deemed necessary.
Apart from that, all educational and training institutes, marriage halls, business centres and beauty salons are to remain closed and all social, religious and public gatherings are banned until the extended date.
Moreover, the restrictions on cinema halls, amusement parks, picnic spots, sports clubs, gyms and inter-provincial public transport are also to remain in place.
Working hours for shops and trade centres, with the exception of pharmacies and essential goods providers, are to remain 6am to 7pm from Monday to Friday, while eateries may offer takeaway services from 6am to 7pm and home delivery till 11pm throughout the week.
Meanwhile, yesterday Sindh Chief Minister Syed Murad Ali Shah gave the approval for setting up cattle markets in the province, however, making it clear that he had reservations on the matter. Guidelines have been issued in this regard as well as directives for increased testing in the province.
The provincial authorities have also urged people to practice precautionary measures, such as using hand sanitisers and face masks and maintaining social distancing, and implementing standard operating procedures to prevent the spread of the virus.