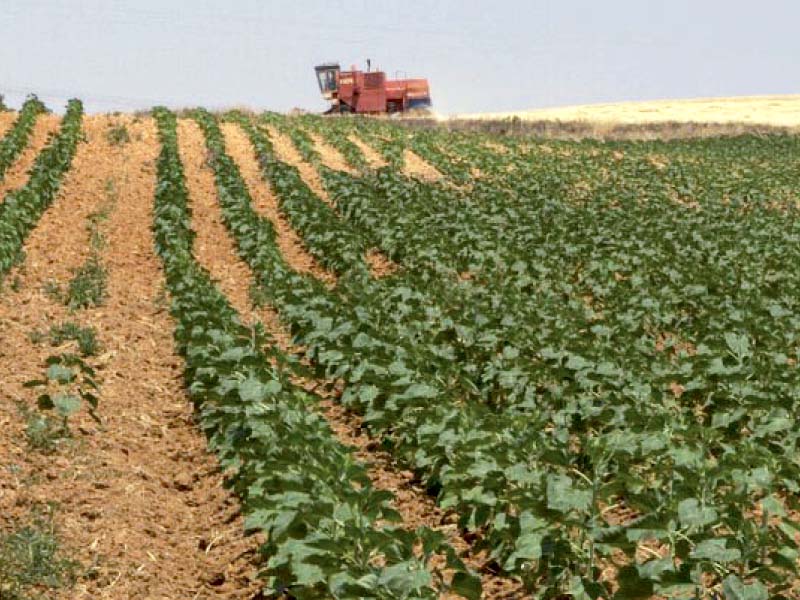 ---
ISLAMABAD:
Pakistan has faced numerous challenges in the past and now Covid-19 has severely impacted the economy besides increasing the need for food security, said Minister for National Food Security and Research Fakhar Imam.
Speaking during a virtual meeting of the third regional session of the Food and Agriculture Organisation (FAO) on Covid-19 and food security, he said that approximately 75% of the country's exports were based on agriculture.
The meeting discussed building resilience to multiple shocks and addressing Covid-19 challenges.
The dialogue, which brought together over 300 participants from 29 countries, was held as part of a series of Virtual Regional Consultative Technical Meetings (RCTM) to discuss the response to the pandemic and the impact on agriculture and food security in the Near East and North Africa region.
He pointed out that apart from the coronavirus outbreak, locust infestation had also hit the agriculture sector hard. He added that food and nutritional insecurity was contributing to the negative impact on livelihood and economic activity. Imam said that around 20-25% of Pakistan's population lived below the poverty line and Covid-19 had disrupted economic activity.
Presenting Pakistan's perspective of building resilience to the crisis, Imam said, "In order to mitigate the negative impact of Covid-19 on Pakistan's economy, the government has announced an economic relief and stimulus package as part of its immediate response."
He said that the relief package would also contribute positively to the agriculture sector and agriculture value chains through its linkages with other sectors.
He said that the government announced a Rs1.24-trillion relief package for the vulnerable families under which each family was given Rs12,000 for a four-month period.
He added that the government had also introduced an agriculture package for farmers, which included subsidy on fertilisers, cotton seed and white fly pesticides, reduced mark-up on agricultural loans in addition to sales tax subsidy on locally manufactured tractors. He said that the agriculture sector grew 22.7% in the last fiscal year and was emerging as a mainstream sector of the country's economy.
Also speaking on the occasion, FAO Representative in Pakistan Minà Dowlatchahi said, "FAO has a long-standing partnership with the government of Pakistan, and continues to play its role in helping communities of Pakistan find food systems-based solutions to cope with disasters."
She added that the FAO is also working together with the Ministry of National Food Security and Research to introduce a range of initiatives to strengthen resilience to shocks. FAO Representative for Programme Assistant Aamer Irshad highlighted that, "Regional platforms provided by FAO such as the Regional Consultative Technical Meetings allow countries and regions to benefit from each other experience sharing to improve their response to compounded shocks and resilience building,"
In recent years, a sequence of disasters have imposed harsh consequences on agriculture, food security and the livelihoods of millions of vulnerable rural communities, farmers and pastoralists, in Pakistan. The dual threat of Covid-19 and the current locust upsurge has further intensified the existing food and nutrition insecurity.
Published in The Express Tribune, July 16th, 2020.
Like Business on Facebook, follow @TribuneBiz on Twitter to stay informed and join in the conversation.